It would be pretty difficult to exaggerate how few autumn and winter clothes I have at the moment. Coming straight from Mexico, I have a lovely collection of summer dresses and blouses, and every morning is an exercise in how to winterize them... and exercise that is not helped by also having only three cardigans and two pairs of tights. Charity shops, here I come! The charity shops can be really good in the UK, I already scored this cozy green Angora sweater for £5...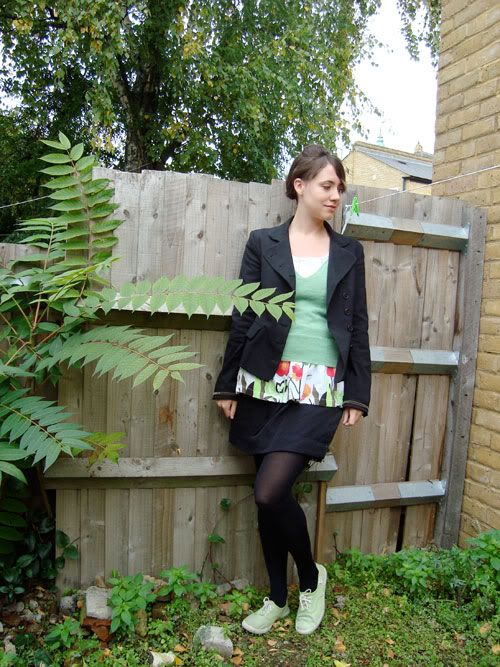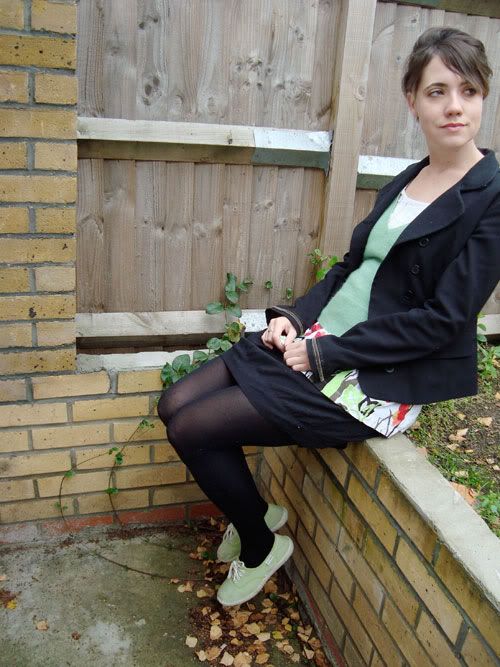 Right, so I'm not exactly "on location" in these shots as you've come to expect seeing me. Not that London is in any way short of locations, but time is short and tripods are annoying to carry around, and I'm fairly sure most of my friends here wouldn't understand. So here you have my back garden!
Not to despair though! No outfit exists in a vacuum, and here are some shots from the day I wore this particular get-up:
A friend and I walked to the Thames, on one of these beautiful afternoons that London has been having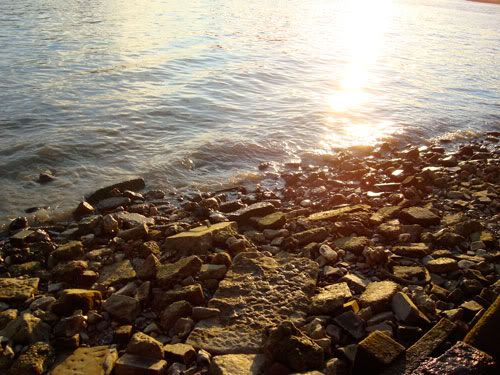 We found a tiny beach, with access from an ancient set of stone steps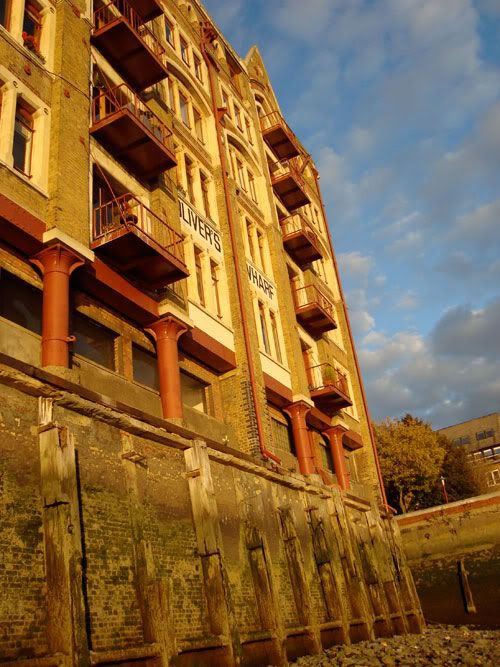 skipped some stones with pretty dismal success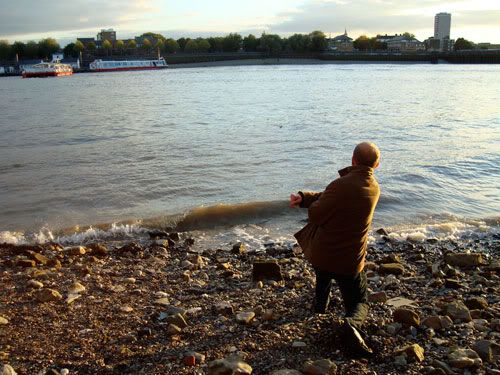 and enjoyed the sunshine. And then got a bit lost going home and ended up wandering up and down the canal in the pitch black! (Not pictured)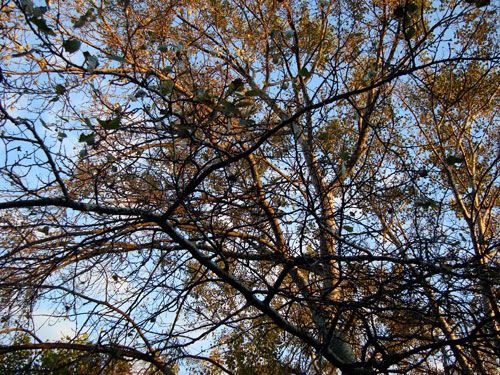 On another note, it may be sunny these days but it's absolutely freeeeezing. Here's hoping I find the perfect winter coat this weekend! And that you all have a good one!
Outfit:
blouse: Desigual
sweater: charity shop
jacket: my sister's donated/borrowed
skirt: Urban Outfitters (I think that was my sister's too actually); )
shoes: Victoria