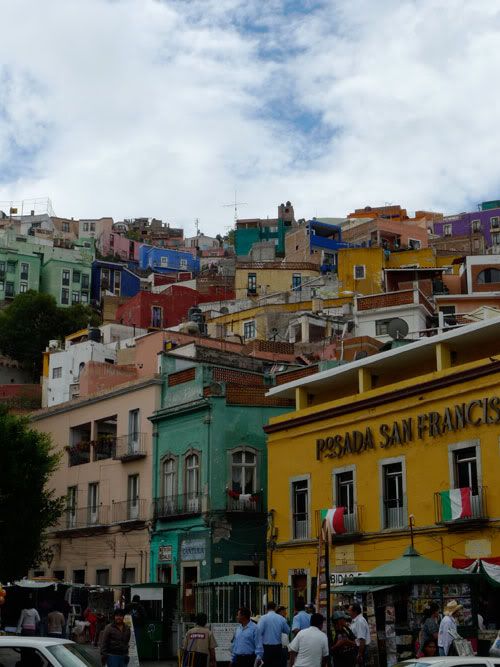 I have sooo many pictures from this one day a few weeks ago when my boyfriend and I decided to go to Guanajuato, one of the few tourist spots in the immediate (5 hours or so from Guadalajara) that we hadn't hit up already. We were there for about 20 hours in total, but we really enjoyed the tumbled collection of colourful houses, churches, and steep winding roads of this mountain city.
To limit the number of pictures per post, today you get travel shots and tomorrow pictures of me lounging poutingly against a variety of colourful walls, channeling a '70s vibe!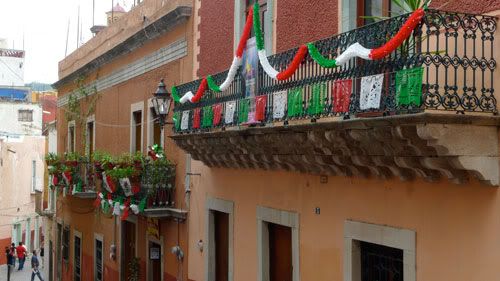 El callejón del beso, or the alleyway of the kiss, was surprisingly in guanajuato. I remember studying a story about the legend of a couple you stole kisses across the narrow alley back in Spanish class in Canada. Kind of fun to run into the real thing!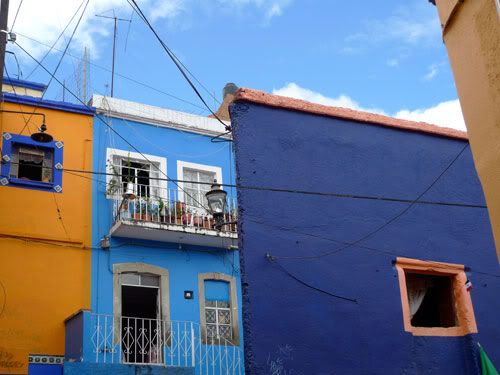 Wires are an inevitable part of picture taking in Mexican towns!
Note the cactus springing out of one tower...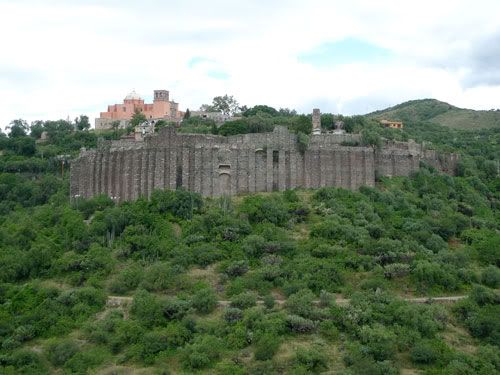 This was a 16th century mine, and the source of Guanajuato's wealth. There was an enormous, unphotographable pit at the top. which we stared down for a while, fascinated and a bit nauseated...