I was rather gratified at how many people appreciated the Sherlockian coat I posted on my wish list, and at how many people simply said, "Sherlock Holmes is awesome." I can't even tell you how much I agree! I've loved Sherlock Holmes since was 12 years old; the stories, various of the TV and movie adaptations, and as an extension, I always had a great appreciation for late Victorian styling.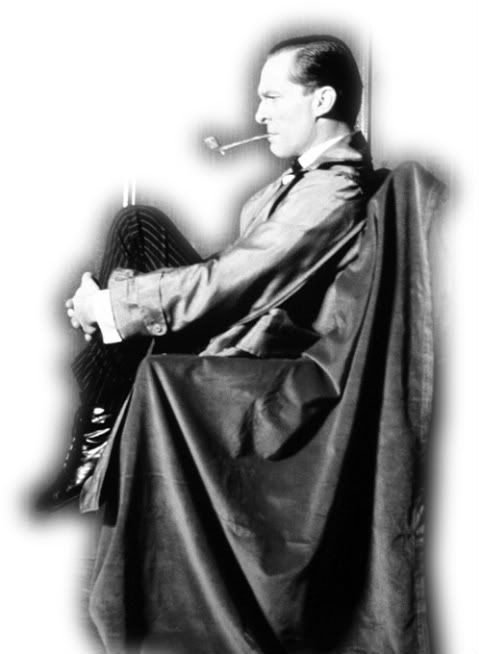 Sherlock Holmes was, at his core, pretty counter-culture. True, he worked at times for the British government and the royal families of various European countries, but for him it was the problem that drew him to a case, not fame or remuneration. He had a disdain for many of the things Victorian society held dear, fainting women had no hold on him, and he was deeply eccentric (shooting a pattern into the walls of the flat, obsessively loving opera and boxing). And he was usually damn stylish, whether dressed as the quintessential English gentleman, or lounging around in a bohemian dressing gown, perched on a mountain of cushions, smoking his third pipe of the night.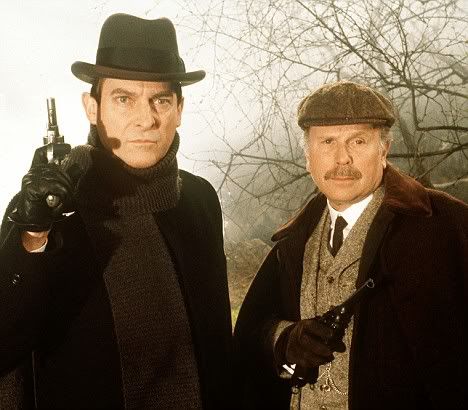 Jeremy Brett in his famous portrayal for Granada Television, with Edward Hardwicke as Waston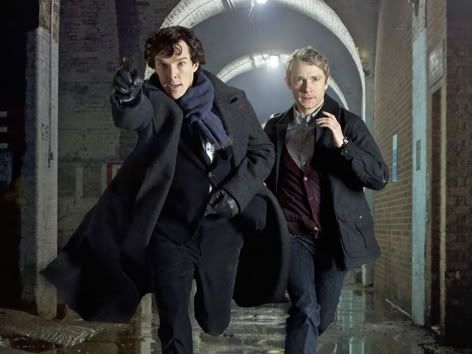 Benedict Cumberbatch and Martin Freeman in the recent, modern day interpretation
Sherlock
. Has anyone else seen this? It's sooo good! And speaking of coats, wouldn't you love to have Sherlock's? It apparently caused such a stir that the company reissued it after the series aired. I'd quite like to have it myself, but unfortunately it's over £1,000, so that won't be happening.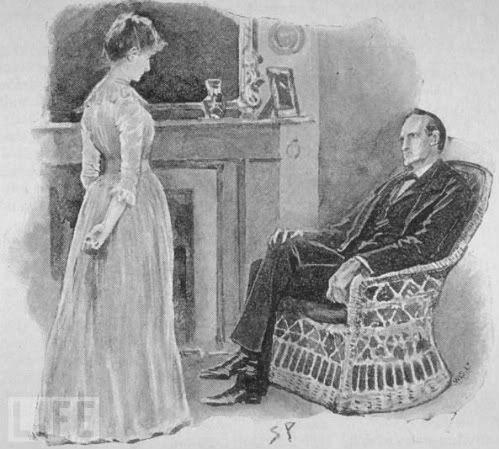 Holmes unmoved by the trembling lips of the fairer sex, though Watson never was.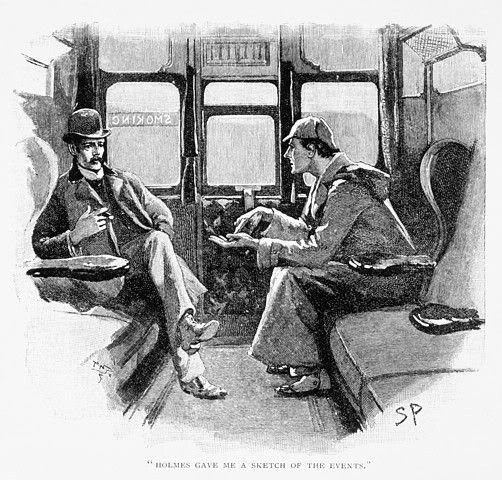 In his classic deerstalker and cape, only worn for visits to the countryside however. In the city, Holmes was immaculate (usually) in the many layers and shiny top hats of the Victorian era. The above two images are original illustrations for the stories by Sidney Paget.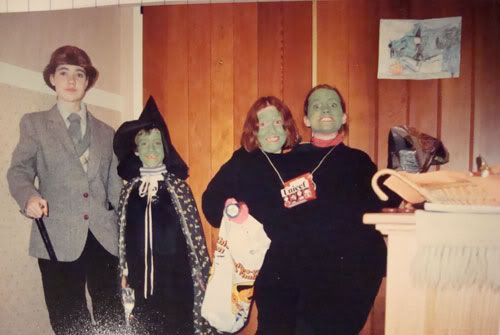 Of course, Sherlock Holmes became kind of a default Hallowe'en costume for me. Here I'm about 14... (and isn't Shona the best witch ever?) ; )
and again in 2008...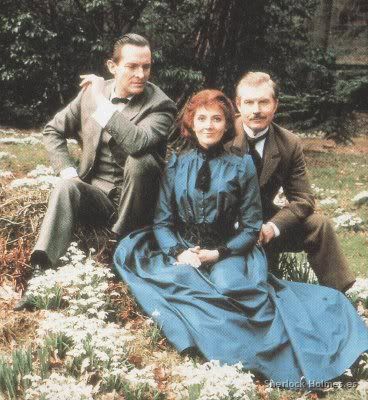 And finally, Holmes and Watson with Miss Violet Hunter (played by a young Natasha Richardson) in "The Adventure of the Copper Beeches," which left me with a life-long mission, to find my own electric blue silk dress!