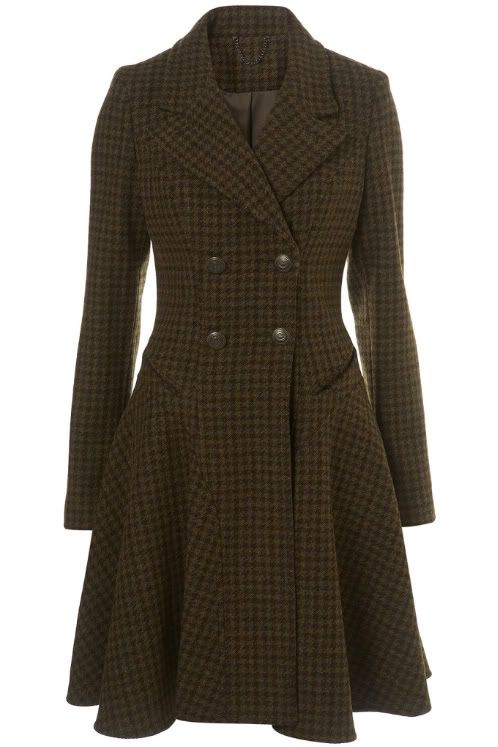 So perfectly Sherlockian!
She's cold today boy! As my jog to the shop to buy soup just reminded me, I'm going to be needing a winter coat sooner rather than later. I had a quick glance around the shops last weekend in search of one, but left outraged.
Why outraged? Well, in 2003 when I was in Glasgow, I bought a winter coat from Topshop. It cost £50, which I thought was a fortune (the Canadian dollar to pound exchange rate back then was about 2.5, so it was kind of a fortune). The coat was bright red, awesome, and 80% wool. It still is all of those things, actually, it's just in Canada at the moment.
Last week I found that the coats they were selling in Topshop were all about £95, less awesome, and only 50% wool (50% some other rubbish). Maybe with the much better exchange rate I'd be paying more or less the same, but the average British person wouldn't be. Ridiculous. And all affordable coats these days have crappy wool-contents. And I'm a girl who gets very cold. So.. what to do?
Well, nothing at the moment, but here are some of my unattainable cold weather dreams...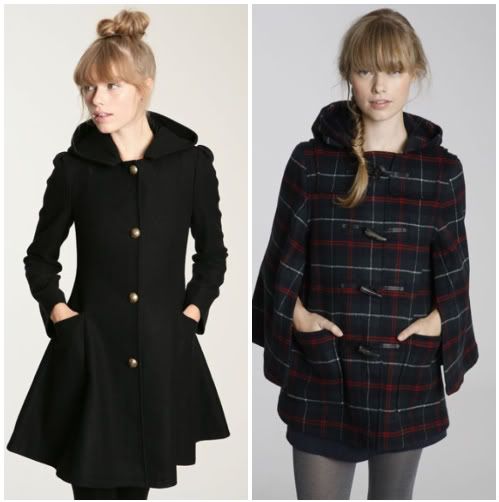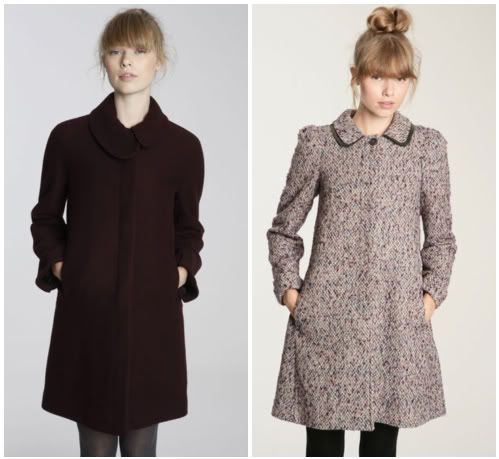 Hearts and Hands coat, Gloverall Cape, Vanessa Bruno Atte coat and See by Chloe coat, all from Urban Outfitters (the UK one is so much better than the American one)
I wouldn't say no to one of these either: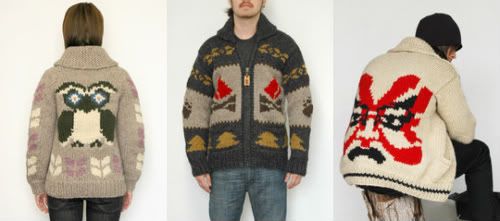 These sweaters are hand-knit in Vancouver by
Granted Clothing
. Every year I go back to their website to drool over the new designs. They take inspiration from the Cowichan sweaters, originally made by First Nations people (and which seem to be really popular these days). However, the family that runs the company are Canadian with Japanese roots, and the designs that are woven in can be inspired by Canadiana, Japanese culture (Japanismo?) or just be a bit random (last year they had a sweater with palm trees and another with flamingos).
I'd also quite like a mustard yellow coat or one in a kelly green shade. Any suggestions?