Here are the rest of the photos, (the outfit shots) from my day in Guanajuato. It's funny that this playsuit hasn't made an appearance before, since I must have worn it about twice a week all summer long. I resisted buying a playsuit until this summer, but now there's no looking back; they are the world's most comfortable summer staple... until it's time to go to the bathroom.
This one (with the buttons changed) is from Zara, a shop which I generally kind of hate (I know this is sacreligious to some of you). However, it's one of the only shops in Mexico that isn't horrible, so I did acquire a few pieces from there this summer. The day before I left, a vintage shop opened directly under my apartment, the only one I'd ever seen in Guadalajara. Grrrr.
One enormous cactus!
Buying "gorditas de nata," which roughly means "little cream fatties," on the street. Mmmm, I ate so many, I was in danger of turning into one!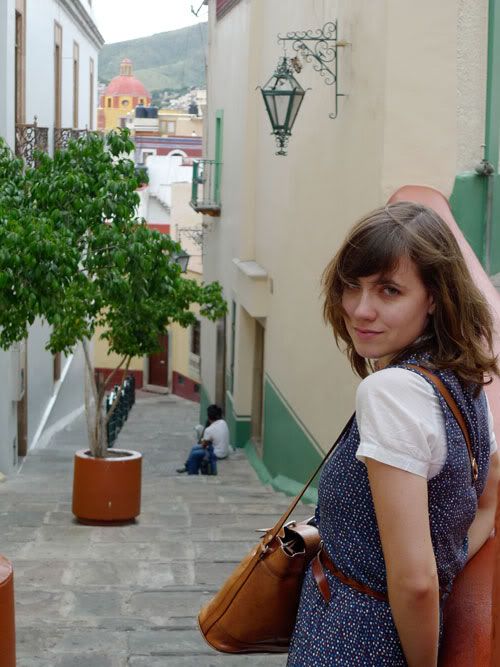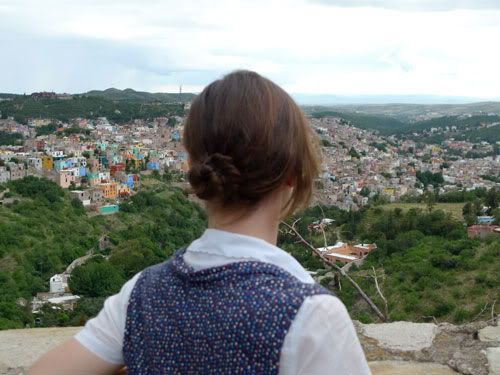 Outfit:
playsuit: Zara (altered)
blouse, belt and bag: stolen from my mother
shoes: Aldo
sunglasses: Sanborns