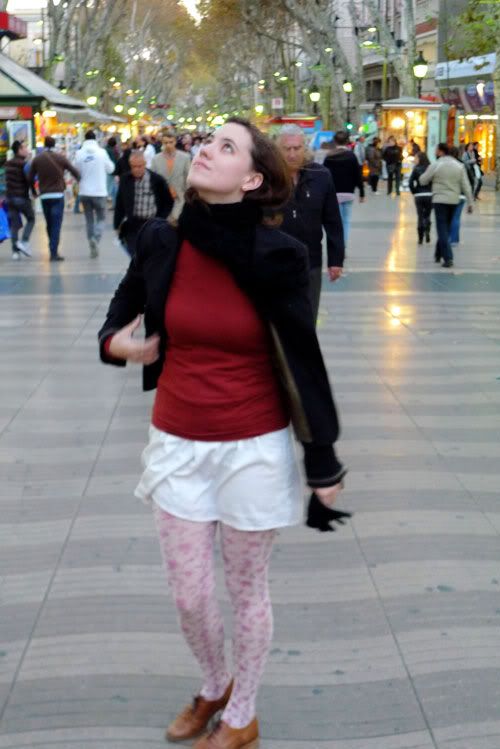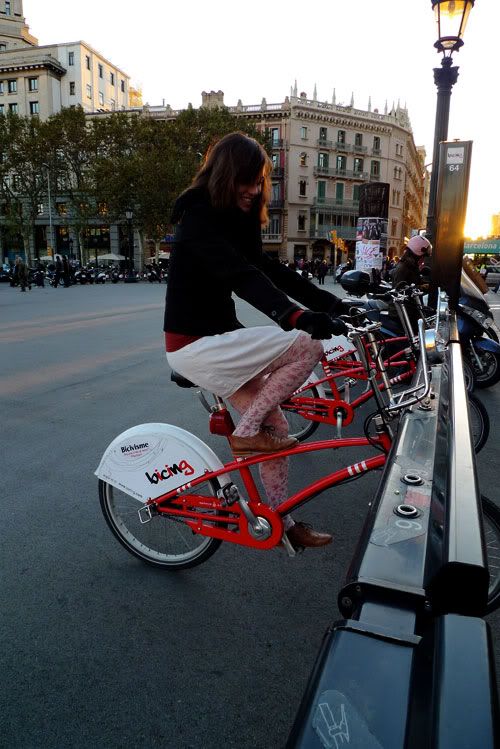 I hadn't been back to Barcelona for two years before my little trip a couple of weeks ago. As often when I revisit a place, I was struck not by what had changed but at how familiar everything was. I lived there for a year and a half, and I lived there intensively: constantly biking through old and new streets, taking the metro to far flung corners, walking everywhere. Bicycles are the best way to see a city; you don't worry about getting a bit lost because you can backtrack quickly, and they're a great way to zip through dodgy neighbourhoods at night! Also for chasing down people who try to steal your bag. Anyway, it was lovely but strange being back. I walked across the whole city one night alone and never doubted my way once, anticipating the buildings before they appeared, and thinking at almost every café I passed "Oh, I had a coffee/beer/clara/lunch there! ; )
And it was a little bittersweet too, knowing that in one week I could never do even a quarter of the things that made Barcelona my own special city, that it wasn't quite mine any more, that I would soon be gone again.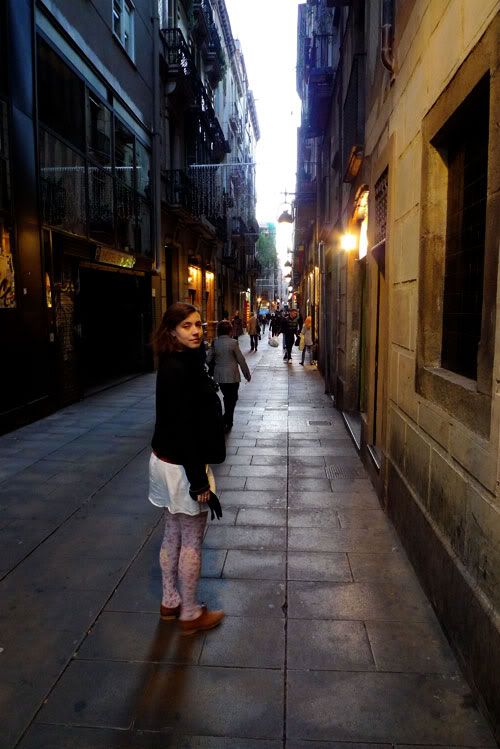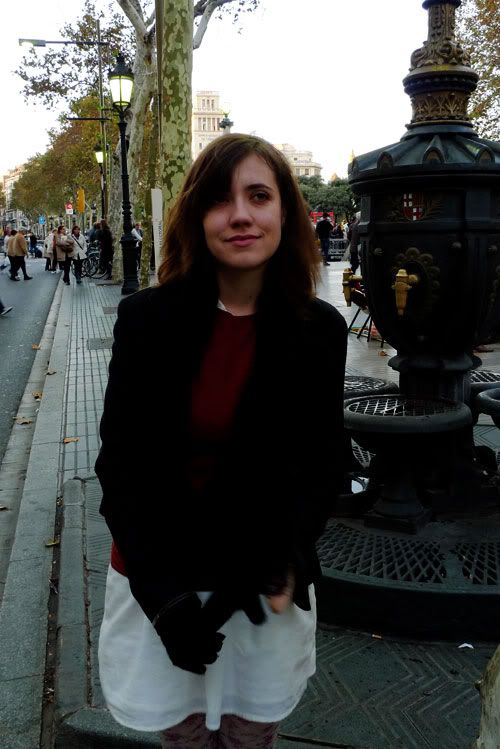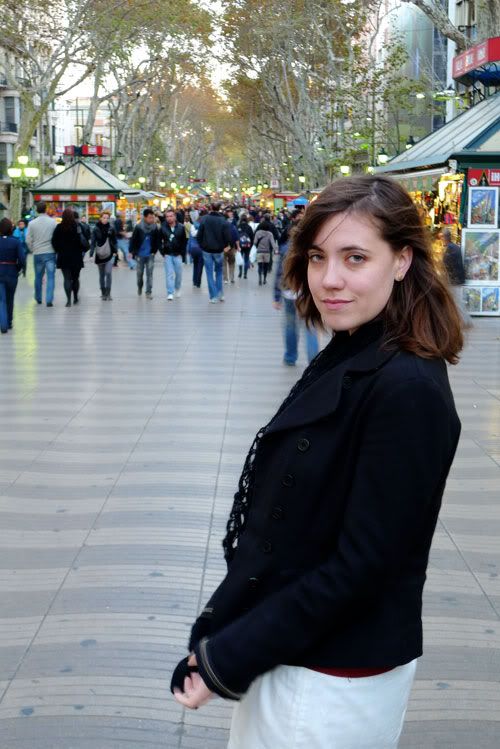 Waiting by Café Zurich, the meeting place of all Barcelona. And everyone is
always
late.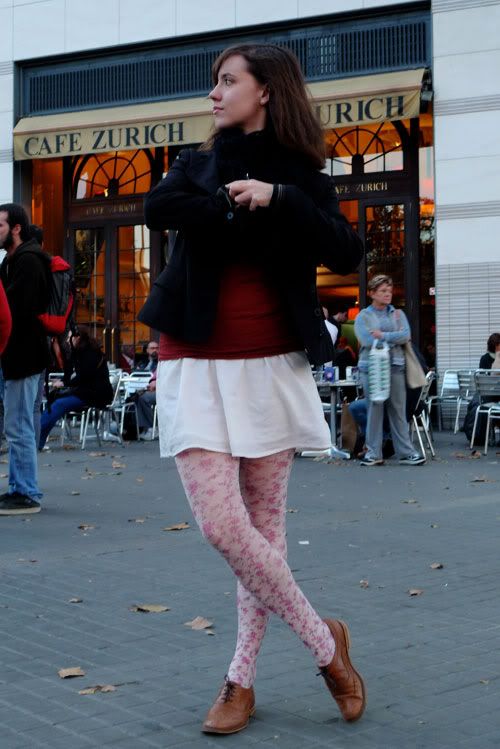 Outfit:
dress: Vero Moda
top and jacket: Smart Set
tights: Dorothy Perkins
shoes: ebay
shawl: second hand