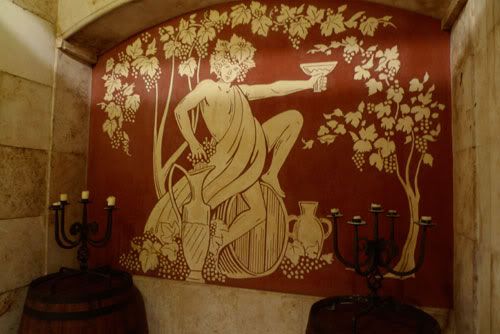 No winery tour would be complete without sampling the goods, and I, characteristically of someone who rarely drives, over-sampled. I'm going to say that that picture of Dionysus whispered in my ear that I should try everything on offer: white, red, rosé and cava. I wouldn't want to accidentally miss out on the best one, would I? Luckily we went for an absolutely enormous typical Catalan meal in Vilafranca to soak it all up!
As before, these photos were taken at
Vallformosa.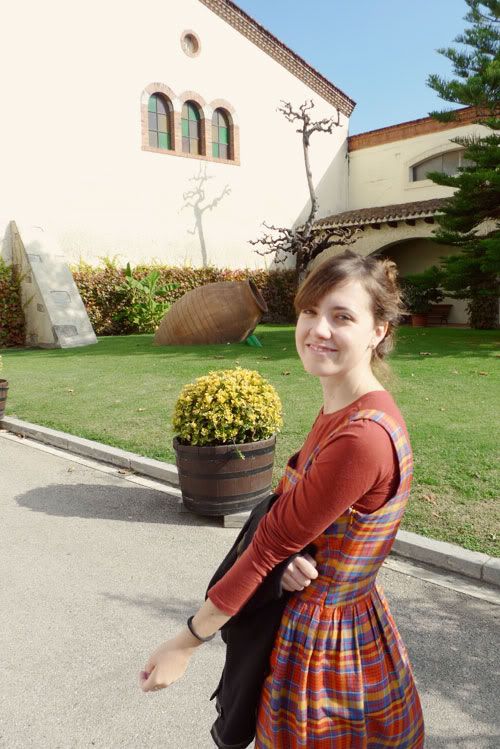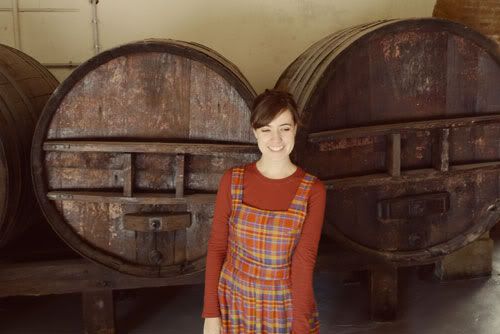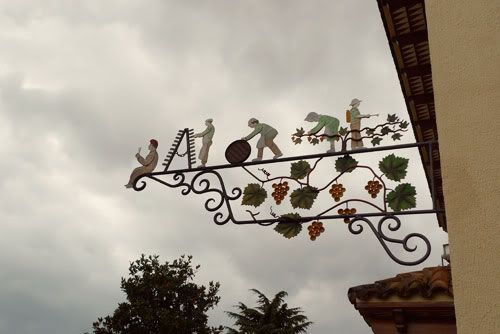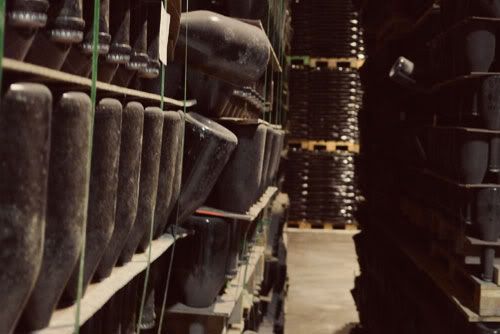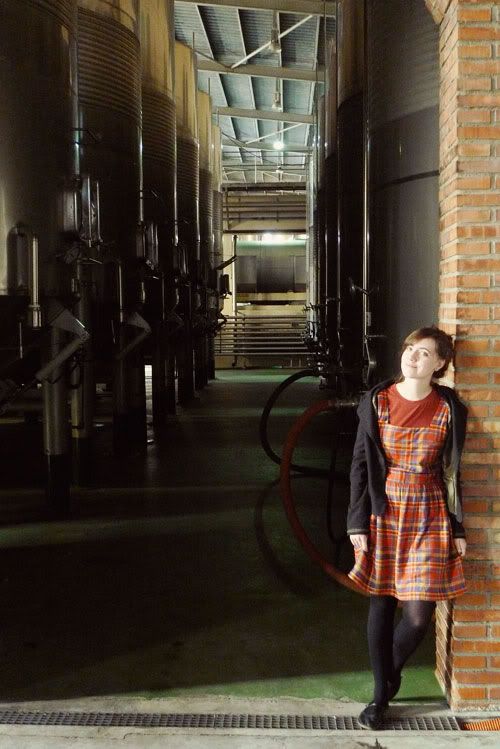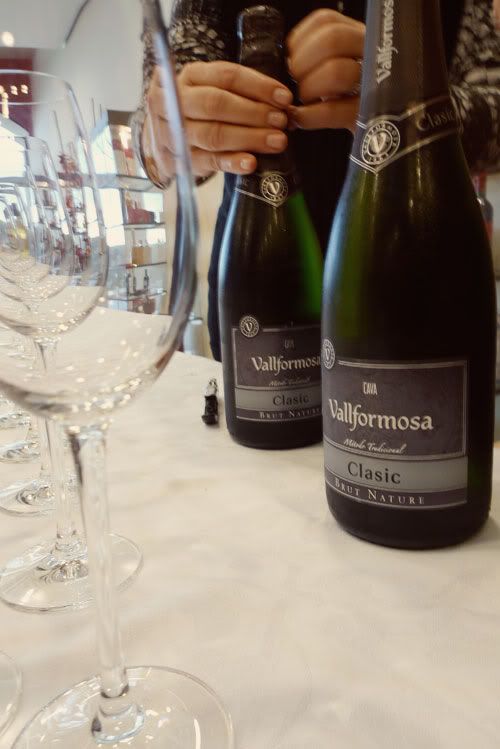 Yep. A typical Catalan thing.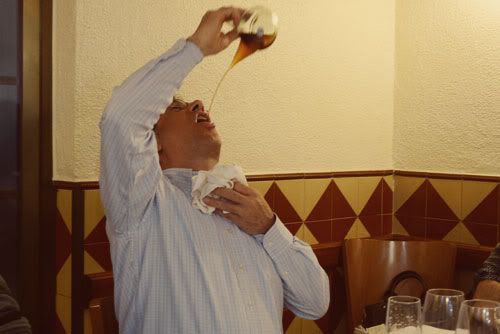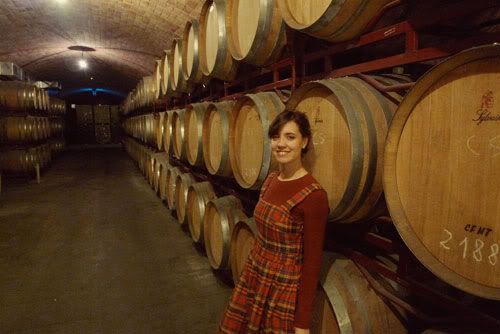 Outfit:
dress: Pepe Jeans
orange shirt and jacket: Smart Set
shoes: Camper
Photos by Albert