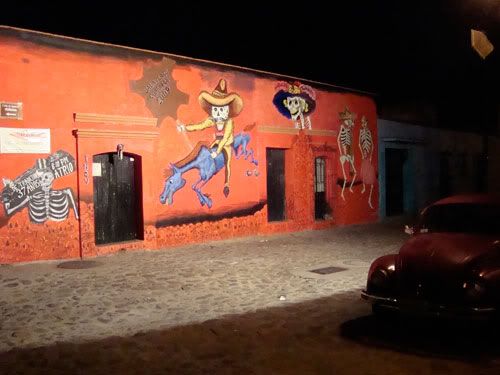 This Halloween, I went as the Grinch. That is to say, I cancelled my party-appearance in the name of getting some work done, and unrepentantly watched Mad Men instead (I'm just starting Season 4 and if anyone tells me anything that happens I'll....); ) At the end of the day, I just don't like Halloween that much.
But as I made pretty clear all of last week, I
do
like the Mexican holiday, Dia de los Muertos, or Day of the Dead, very much indeed. The two-day event of music, colour, food, and celebrating the memories of loved ones really strikes a chord with me. So I thought I'd share a few of the pictures I took of the festivities last year. My boyfriend and I drove to Oaxaca in our hilarious red beetle, which adds an hour onto every journey, and stayed for a few days soaking of the sights and the sounds (including the sounds of lots of American tourists... Oaxaca has been DISCOVERED). But anyway, it's a beautiful city and the celebrations were truly enthralling. Enjoy!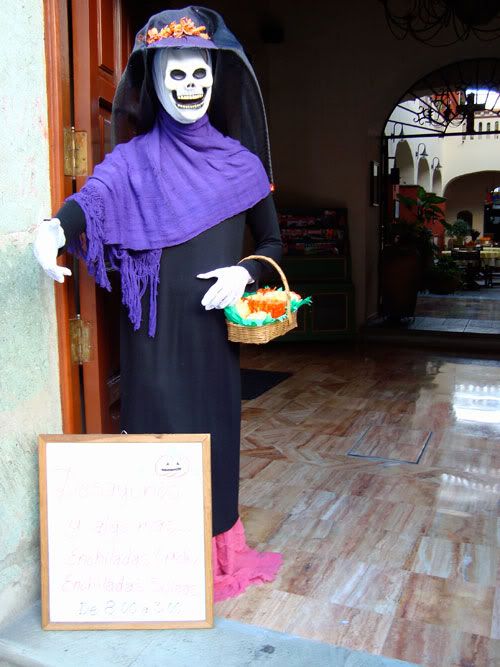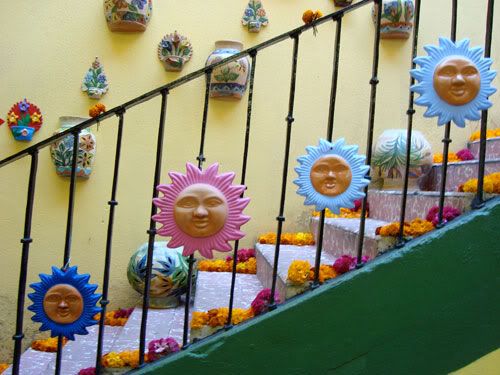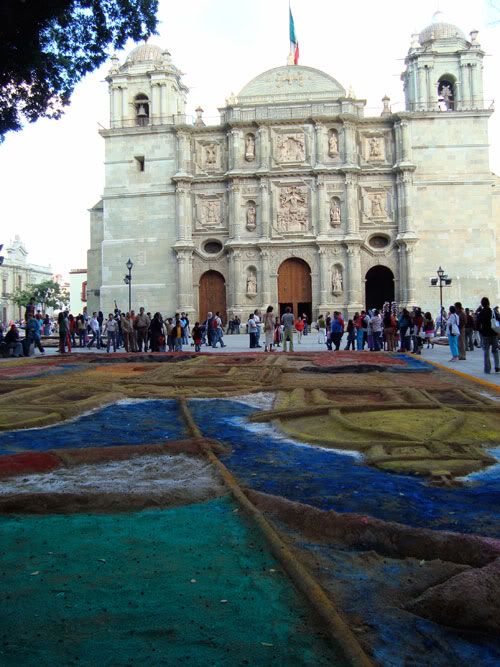 A sand sculpture of the cathedral mirrors the actual cathedral in the main square.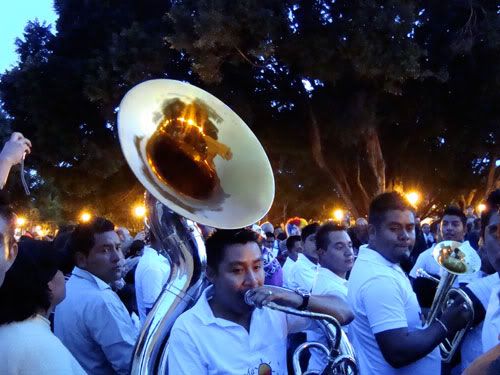 dancing and music in the streets
and costumes!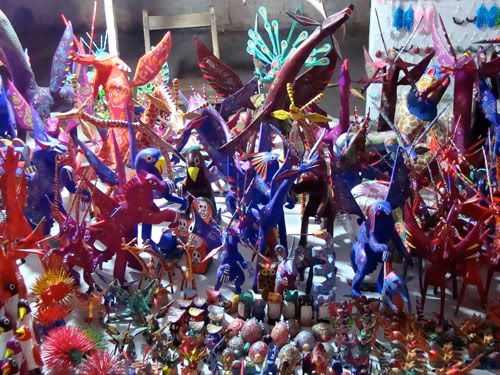 lots of souvenirs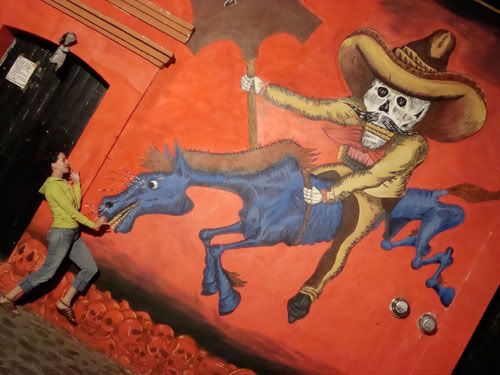 I am run down by a ghostly horseman. ; )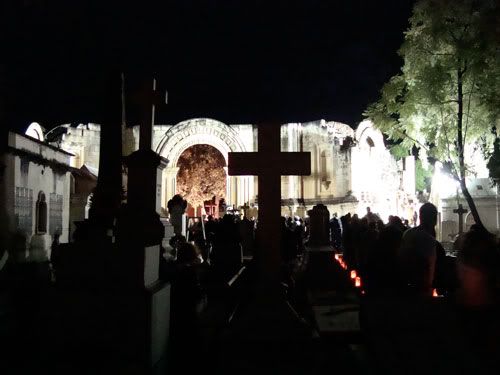 we journey to the cemetery with the rest of the town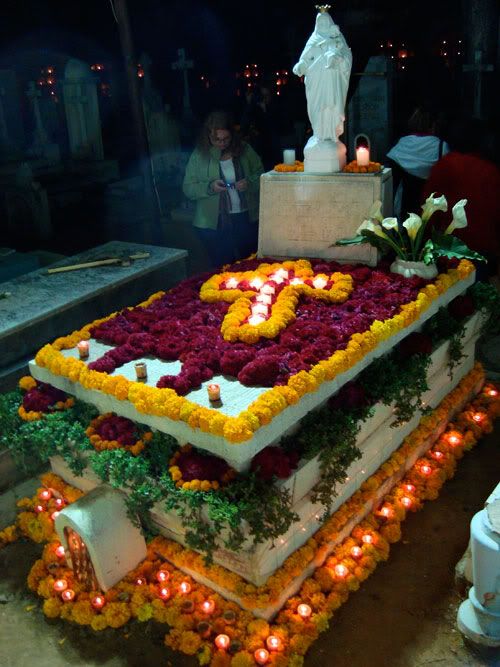 even in death there is competition for the best grave!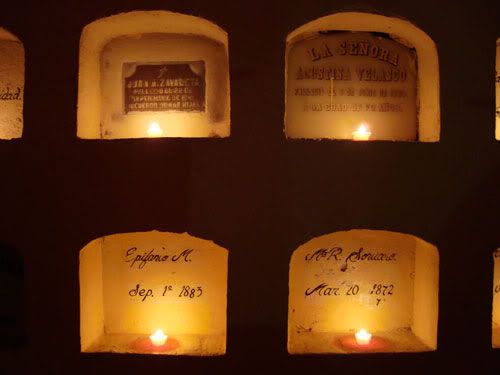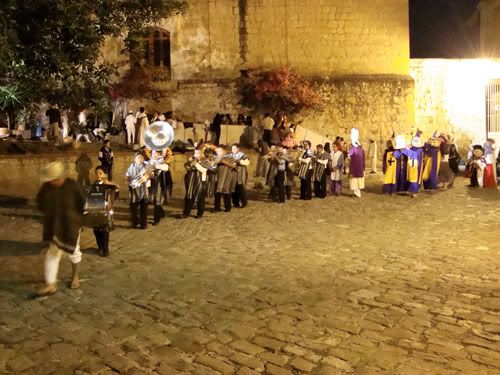 a musical procession through town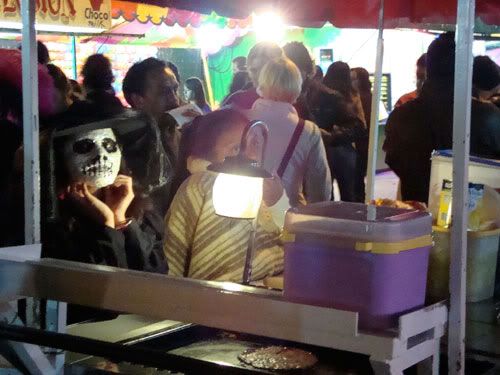 even skeletons like tacos!
Oh, and for an authentic Mexican take on Day of the Dead, everyone should check out Ana's blog
Coffee Break
. She's been doing lots of posts on the subject, and her blog is also good for beautiful pictures of Guadalajara!