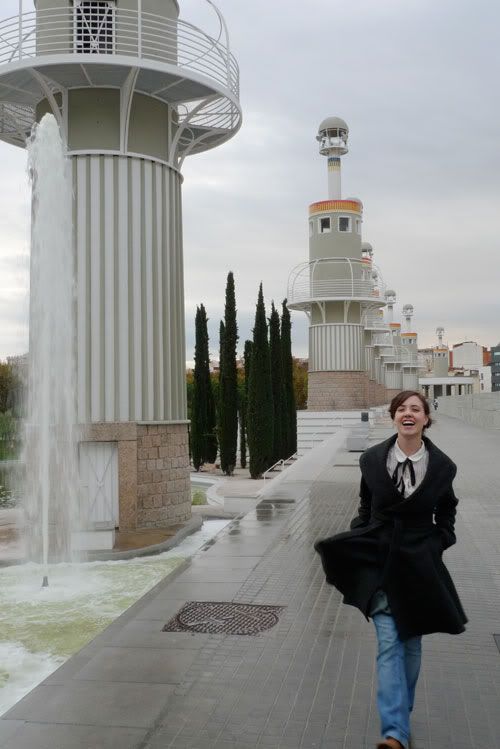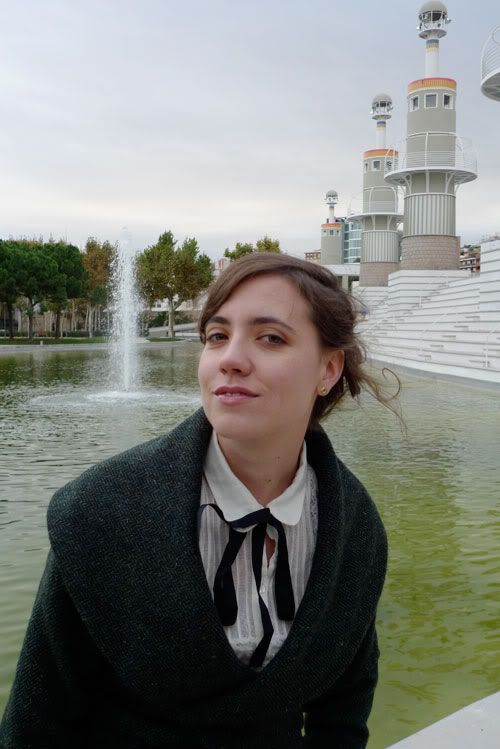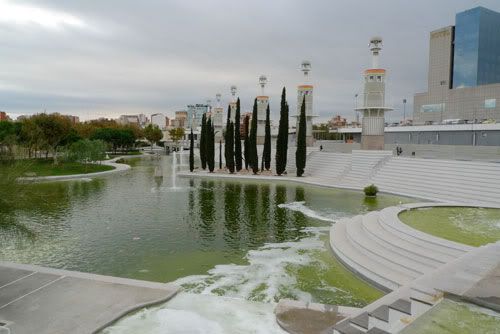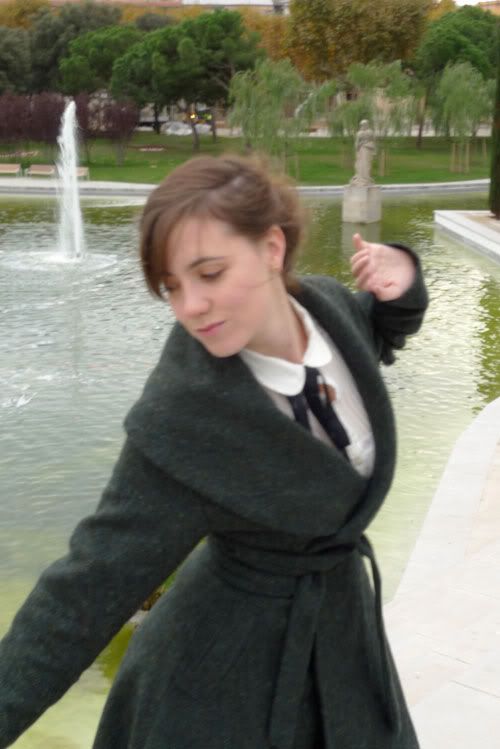 That one's meant to be fuzzy. ; )
So, let me introduce you to my winter coat! I thought the introductions would take place in London, but it was actually quite chilly a few days in Barcelona, so you get the background of Parc de l'Espanya Industrial instead! Incidentally, I love that park. t has the crazy towers at one end and a tree-shaded café at the other, where I demand to go as often as possible to enjoy my café con leche in the sunshine.
Those of you who read my
grumblings about winter coat shopping
will remember that I was infuriated by the price/quality non-logic of coats on the high-street: basically, anything with a high wool content was well over £100. At a lot of them were just boring anyway. Then I went
Spitalfields Market
in the East End, and found a whole new set of problems... there were suddenly loads of coats I wanted, and I could afford them, the problem was choosing.
In the end I was exceptionally bad and bought two (but luckily my mom bailed me out by buying this green one as a late birthday present). I just love this coat. It's 100% wool, handmade in London, (I'm a big fan of handmade) and it reminds me a bit of the Sherlock Holmes style coat I was oogling, but less costumey. It swings when I walk, it spins when I twirl, it keeps me warm, it matches my eyes... it's a good thing we get along so well, because I wear it almost every day.
The other coat I'll introduce you too when it realllly gets cold!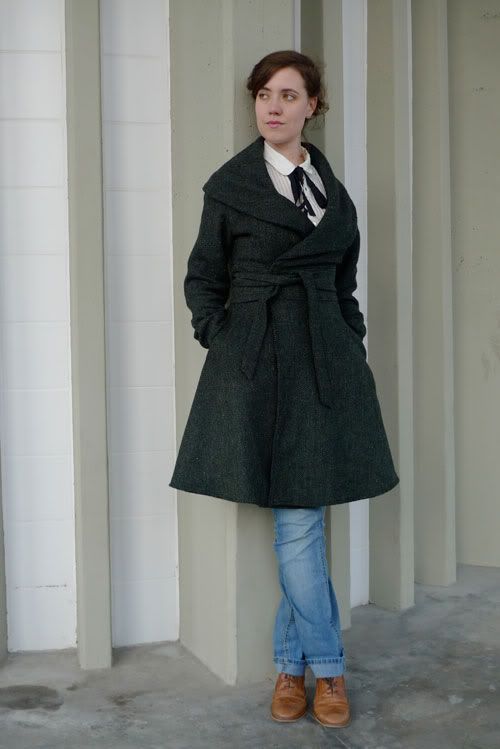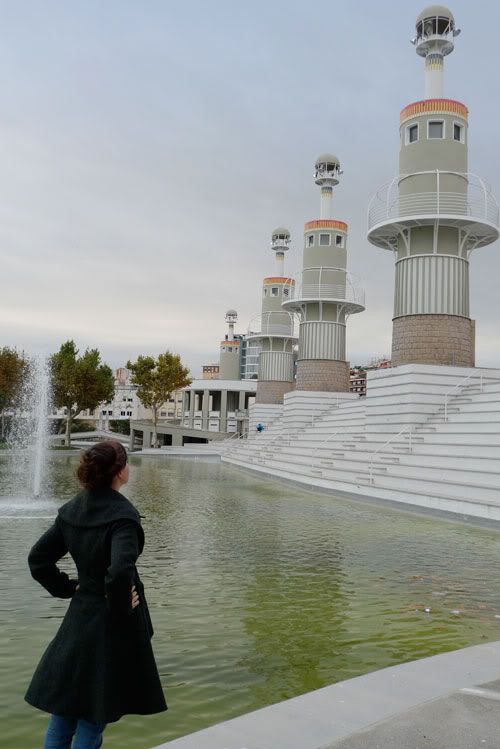 It just encourages a bit of twist and shout: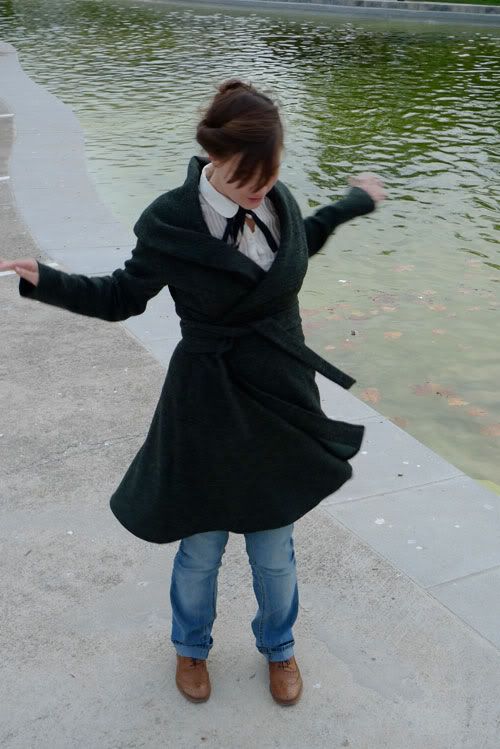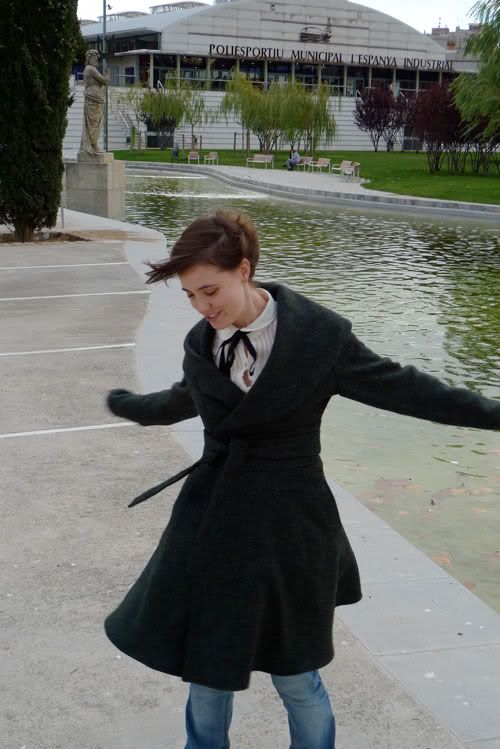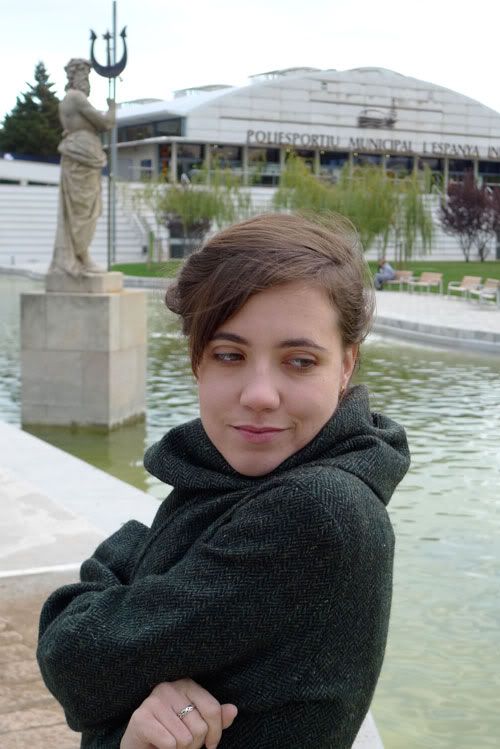 This year I've really rediscovered the blouse: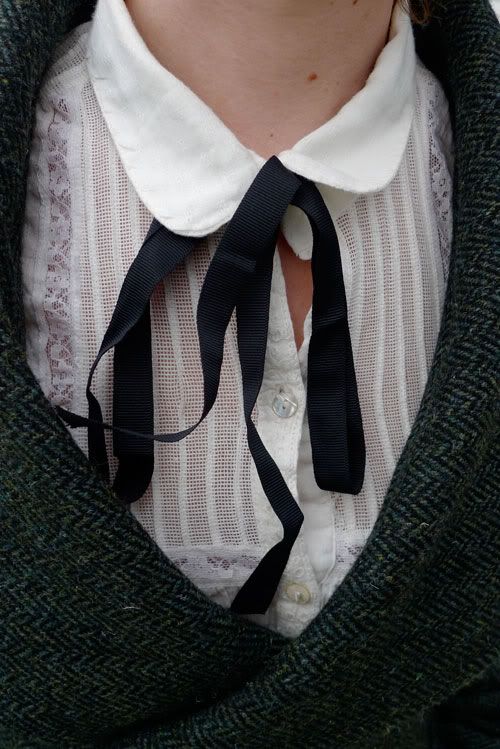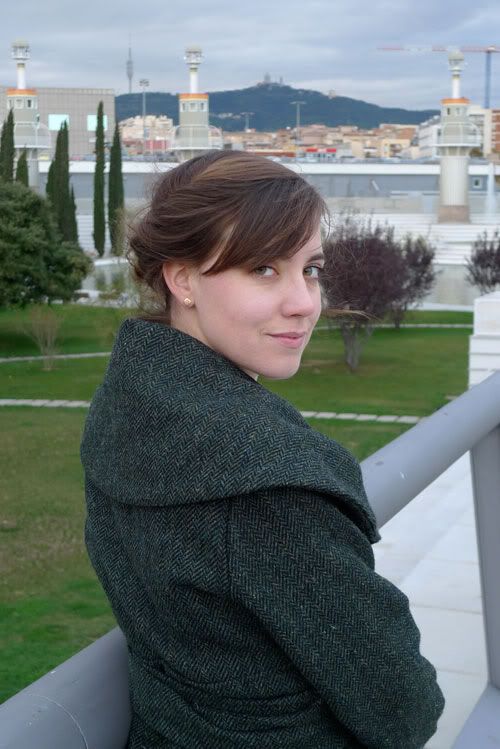 And that's all for now folks. See you soon!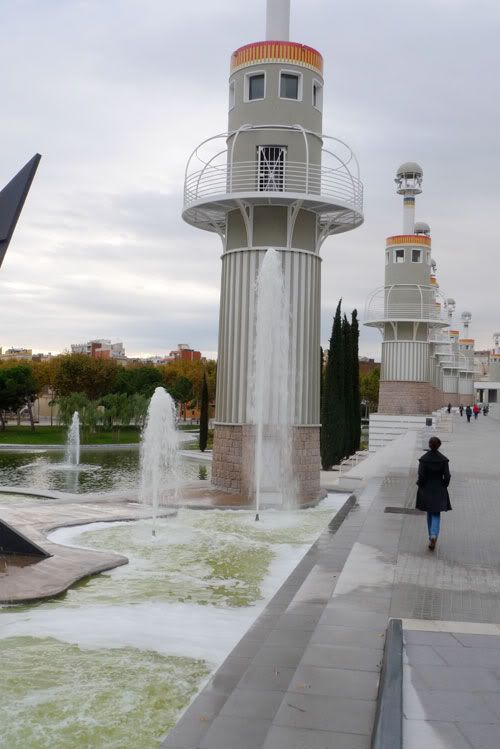 Outfit:
coat:
Spitalfields Market
blouse: Zara
jeans: Winners
shoes: Ebay
ring: was my grandmother's
earrings: gift
Photos by Albert