One strange thing with moving to London was the thought that suddenly, there were so many other people with similar interests inhabiting the same space as me. Of course, there were a few other bloggers in Guadalajara, but nothing like the numbers there are here. On top of that, people are always coming and visiting London...
So when I heard that
Raquel from Black Sheep
was coming to London for a week, I thought it was a great opportunity to meet up. She was a stranger in London, I was almost a stranger in London... we could go and be tourists together. So on Thursday morning, feeling a bit frazzled and certainly not very stylish (Thursday mornings aren't my strong point of the week), I went to meet her in Camden Town. Raquel turned out to be just lovely and easy to talk to, and we had a great time walking by the canal, poking our noses into vintage shops and eating insanely sweet crepes. The light was a bit against us that morning, but we did manage to get a few pictures. We didn't leave it there either, but arranged to meet a second time, later in the day. I'll be posting those pictures later this week (while I'm still building my portfolio of Catalan moments for you)!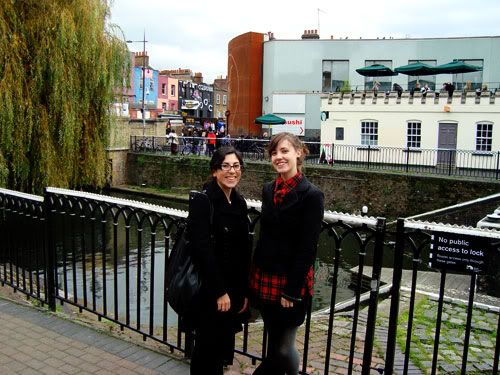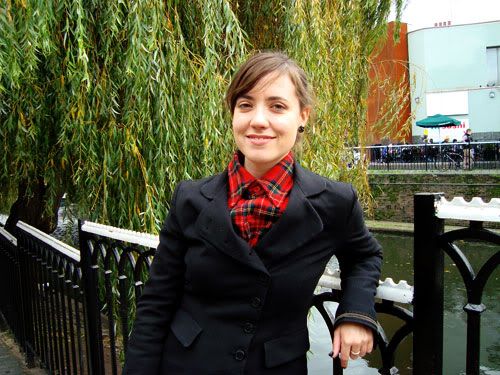 Outfit: this is how I dress when I think it's going to be cold in the morning. On this particular day, it wasn't, and I spent a great deal of time taking off my lumberjack shirt and putting it on again with every passing cloud...
Photos of me by
Raquel