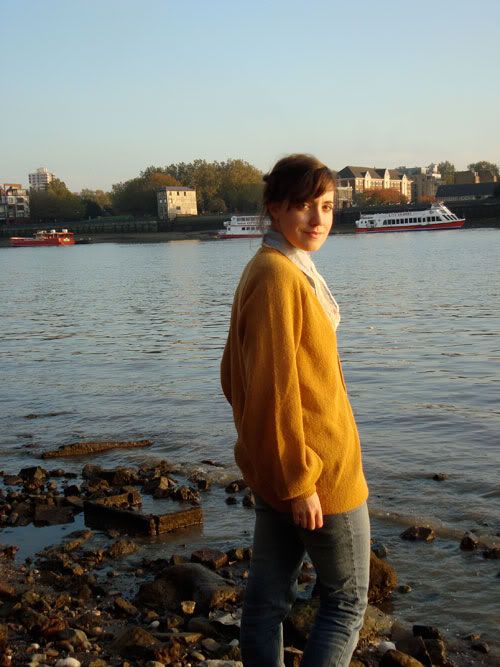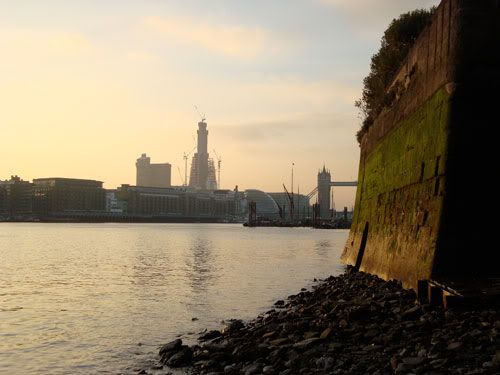 Yesterday the sunshine made a reappearance and mid afternoon I decided to dash out and take some pictures before daylight savings time plunged us into darkness prematurely. I chose to return to the tiny beach in Wapping that I discovered with a friend a few weeks ago, (seen in
this post
). The sunset was just as beautiful as the last time!
I've been living in some variation of this outfit all week. I'm not normally one for jeans, or pants at all, but since the life-saving, frostbite-preventing arrival of this alpaca sweater (all the way from
Ashley
in Southern California!) I've been embracing my inner grandpa. Even my lacey crocheted collar is looking distinctly tie-like here!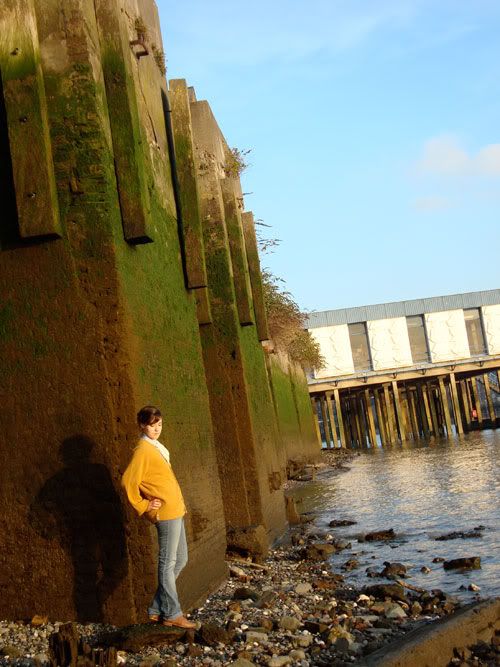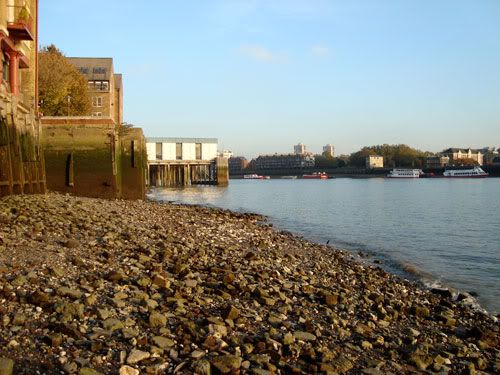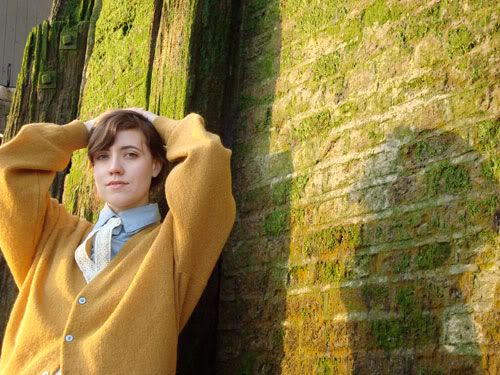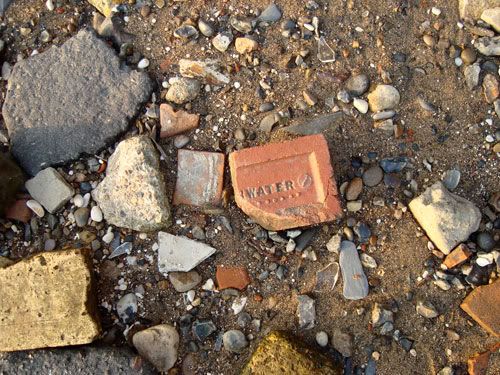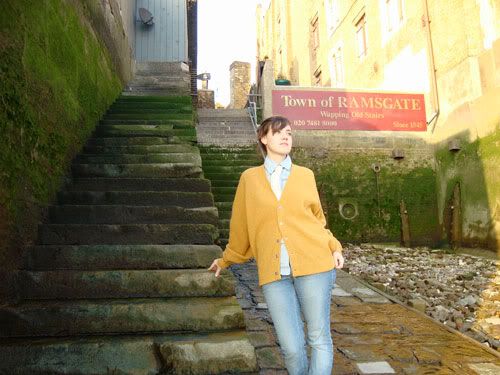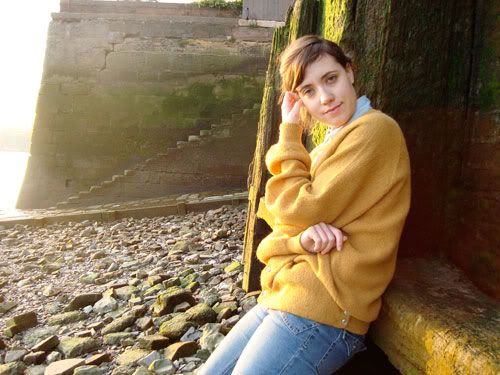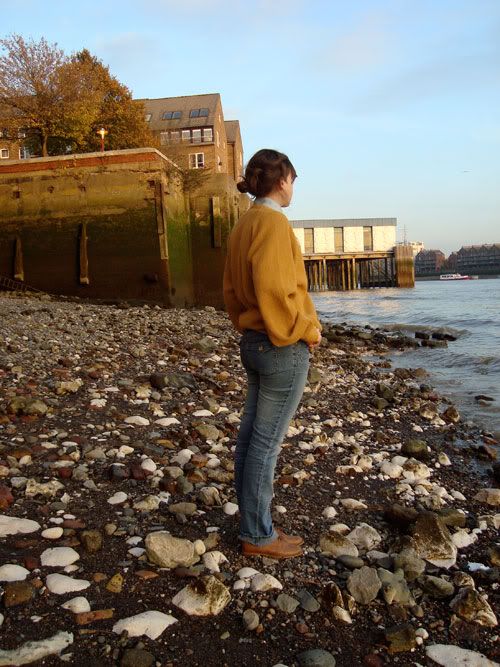 Outfit:
alpaca cardigan:
Three Feathers Vintage
cambric shirt: Pure by Alfred Sung
crocheted tie: random piece of fabric
jeans: Winners
shoes: Steve Madden via ebay
unkempt hair: courtesy of the ridiculous wind tunnels in the underground
Title from The Clash song, naturally.