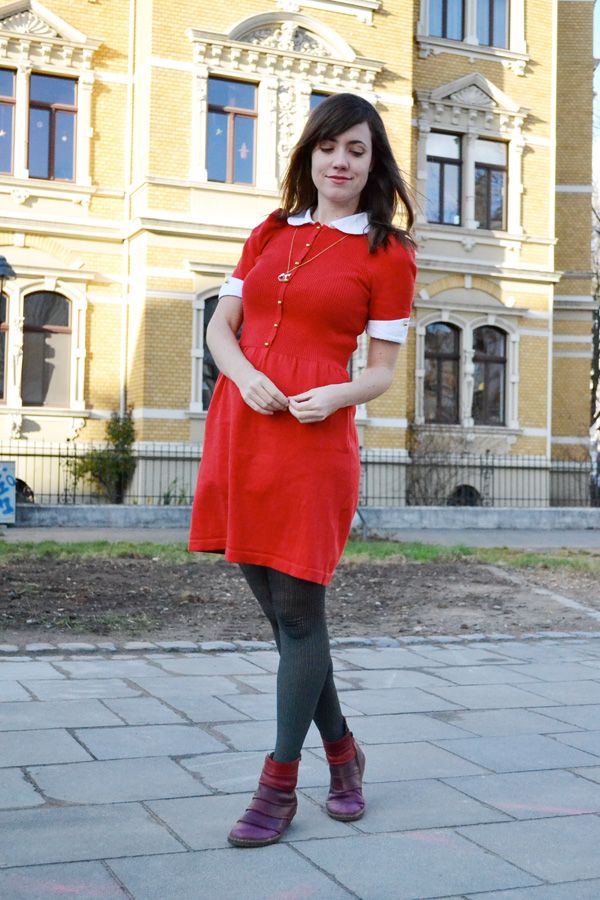 Let's say this was one of those days where you wonder what on earth you're doing taking off your nice wool coat at 5 degrees celsius to prance around on a children's playground. But after a few twirls, you decide life's not so bad after all.
I was bad recently and bought this dress. But that's what we work for right? To be bad occasionally?
Right, I'm off. I've been spending this week of vacation (there were two bank holidays this week in Barcelona and I took three days off) working on my poor children's novel, which always seems to get prioritized somewhere after work, the blog and a host of other necessary evils. But not this week! It's gratifying to be making some progress again. Maybe draft #2 will even be done by Christmas? That would really be a present to myself!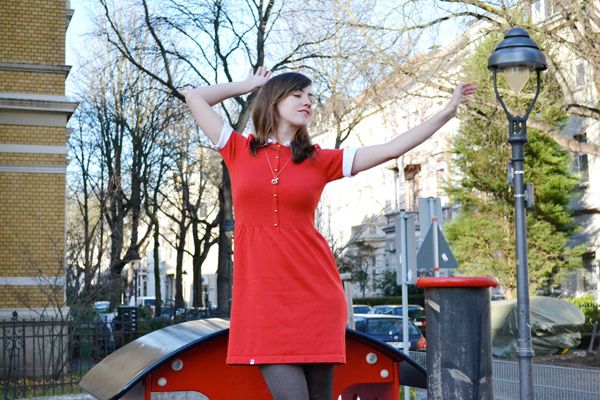 photos by Albert
dress: some friki/goth shop in Raval, tights: gift, shoes: El Naturalista, necklace: Les Jumelles