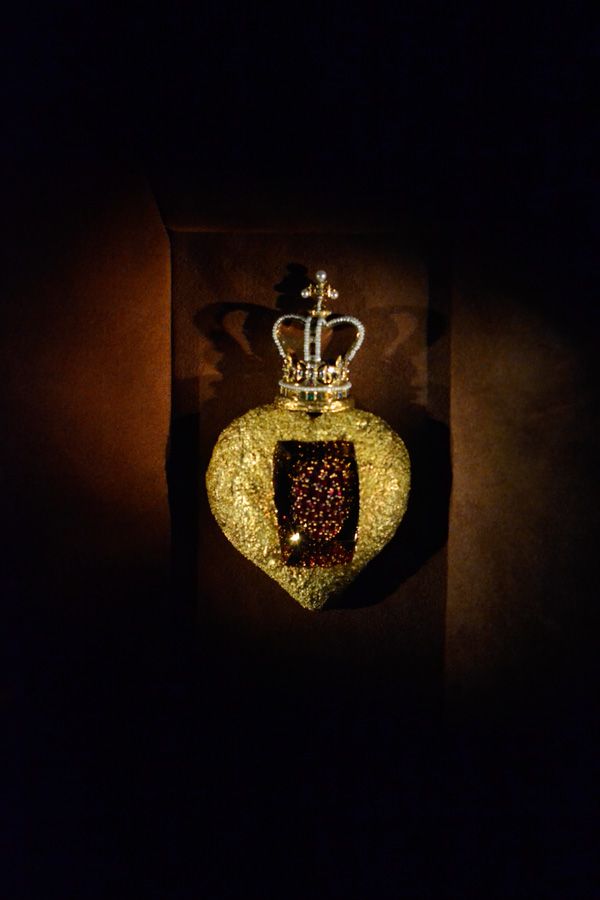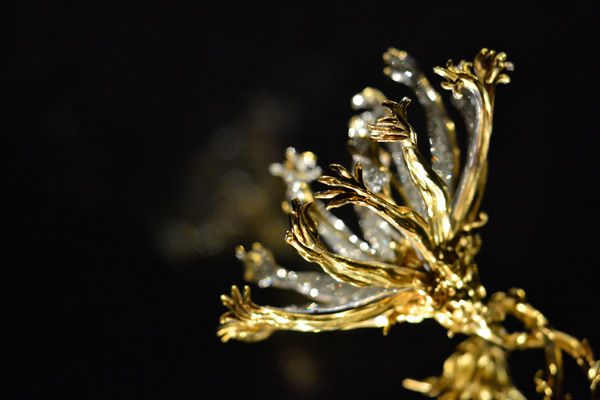 Or can it only be me who was ignorant of this? I'm sure we're all familiar with Dalí, surrealist, genius, mustachioed socialite, apparently-normal-old-Catalan-man-who-played-dominos-in-his-hometown... but I was pretty much unaware that he also designed jewelry which, apart from being full of humour, bite, and even pulses of pain like much of Dalí's painting and sculpture, is aesthetically stunning.
On Saturday we took a trip to the Dalí museum in Figueres (pictures to come) and afterwards popped into the complementary exhibition of his jewels. Albert and I were blown away. The golden, rubied heart brooch in the top picture was absolutely my favourite, because the ruby core was
beating
... it actually had a little engine inside making in pulse in and out! Likewise the angel wings were moving. But trickery and surrealism aside, are these pieces not absolutely gorgeous. Santa baby, I'll have a pair of those Mae West lips in my stocking, please.
If you want to know more, I found
this article
very interesting--and the first picture is a classic!