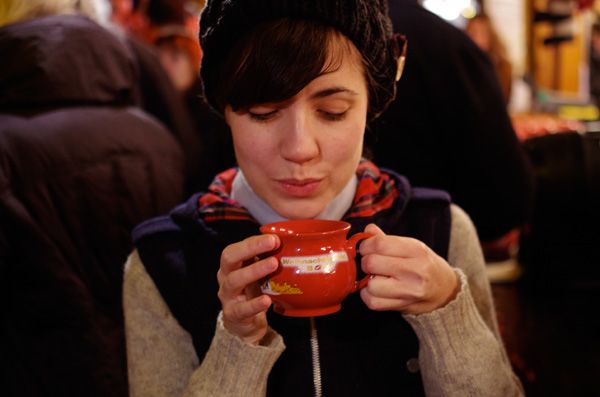 This picture really was the first sip... I'm pretty sure I was jiggling around impatiently at this point saying "I want my Glühwein" or equivalent.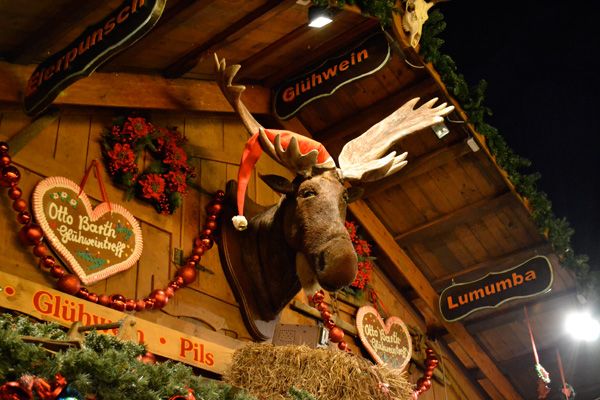 Scary/hilarious mounted fake moose head that
moves
, blinks, and appears to be singing to itself!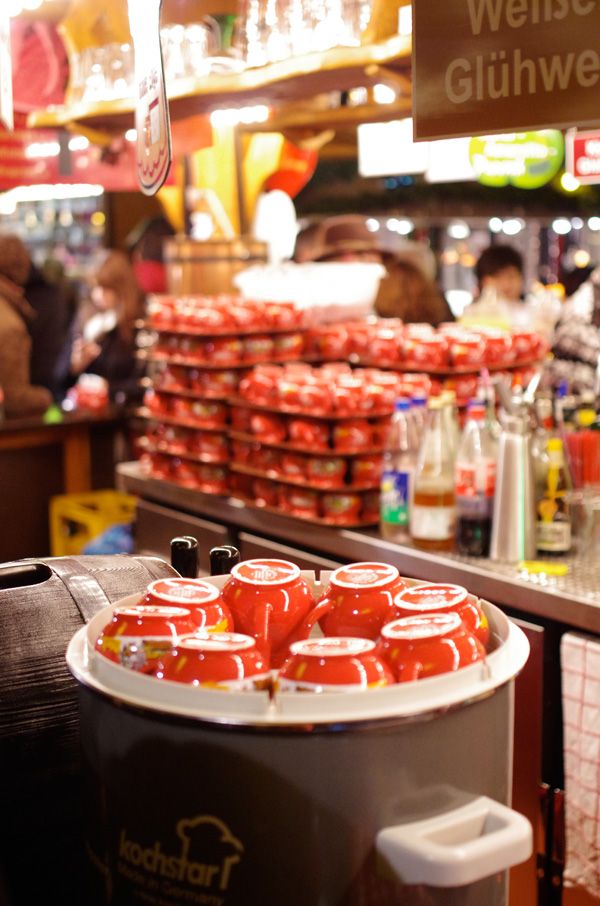 I'm going to go in the next few days and capture the Bonn Christmas markets by day so I can show you all the exquisite German Christmas ornaments and the real colour and texture of proceedings, but in the meantime, suffice to say I am in some kind of perpetually tipsy, cinnamon flavoured heaven. Bratwurst for dinner three times this week! Stollen for breakfast! Pretty lights and Christmas trees everywhere I look... man-made skating rinks (tonight there appeared to be a curling match going on) but most of all... mulled wine. I have to get past my adoration of the traditional recipe so I can try all the other types... like mulled white wine, mulled cherry wine, eggnog punch, and other things I can't really pronounce.
So much happiness.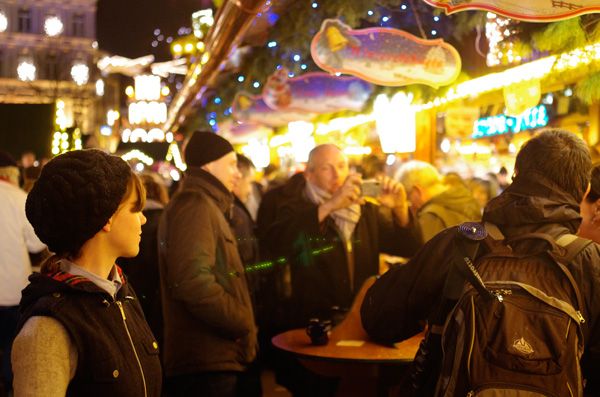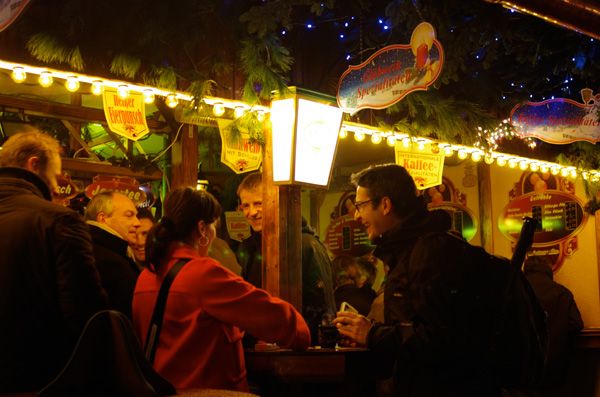 the second sip...