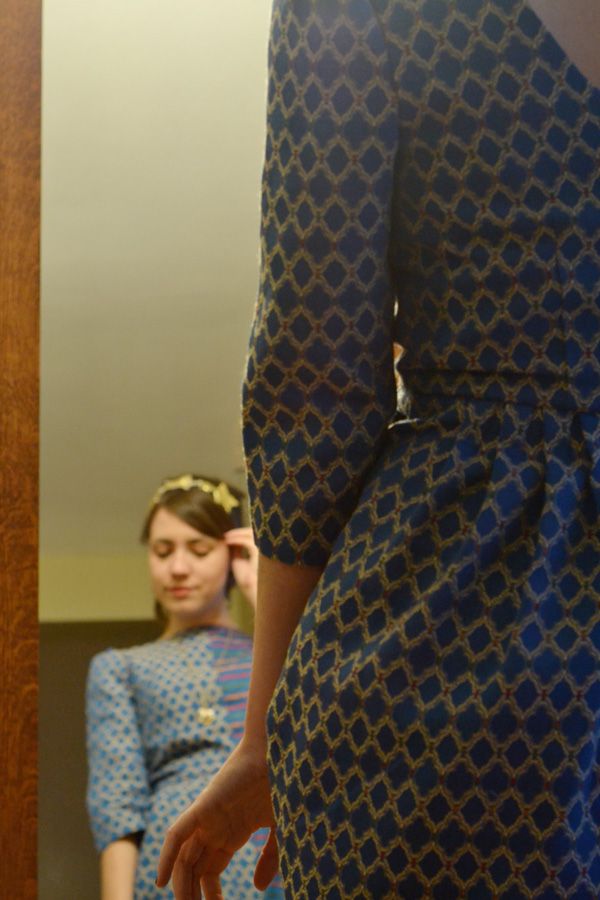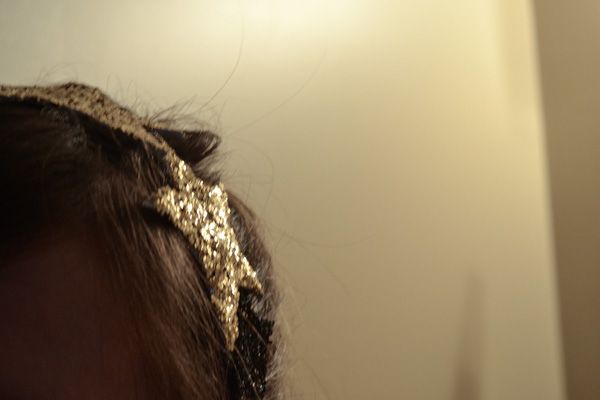 Christmas Day always includes two outfits... the daytime one, then Christmas dinner. This year it was just family at Christmas dinner, so I could have skipped dressing up... but when do I ever skip dressing up? It was a good chance to take my freshly made sparkly star crown for a test drive.
I wore the same thing today, minus the crown, to a new coffee shop in downtown Hamilton. It's a cozily furnished and aggressively heated space with comfortable armchairs and even a chaise lounge. The copy of L.M. Montgomery's
Emily Climbs
I'm holding in one picture was part of their display... the edition was from 1925 and used to belong to Margaret Brown, according to the flyleaf.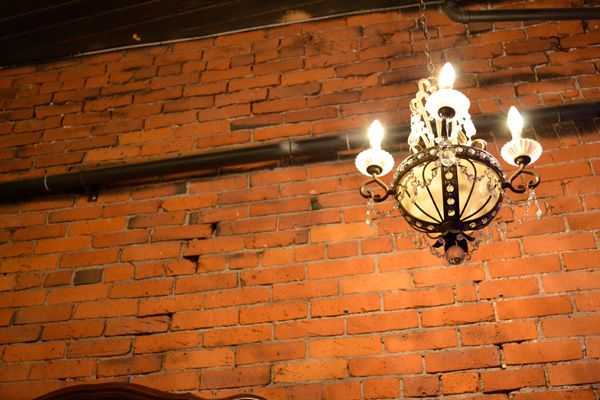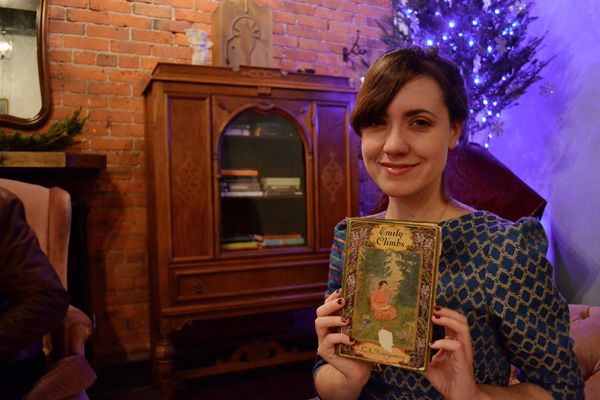 Hehe, I like how these two pictures almost line up... except I'd be a Hindu goddess with multiple arms!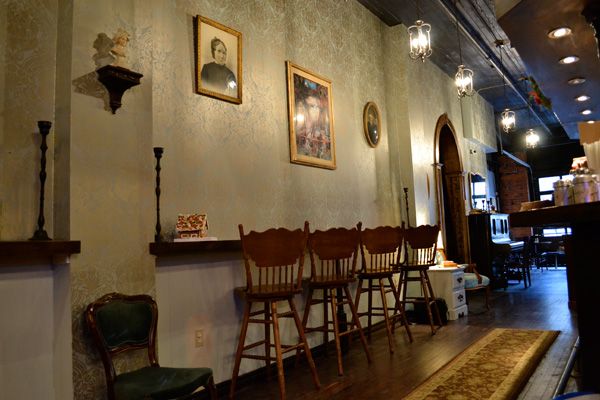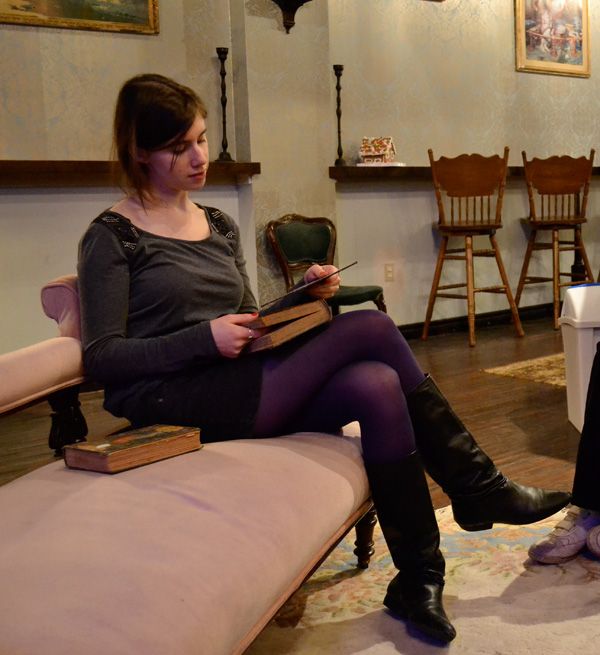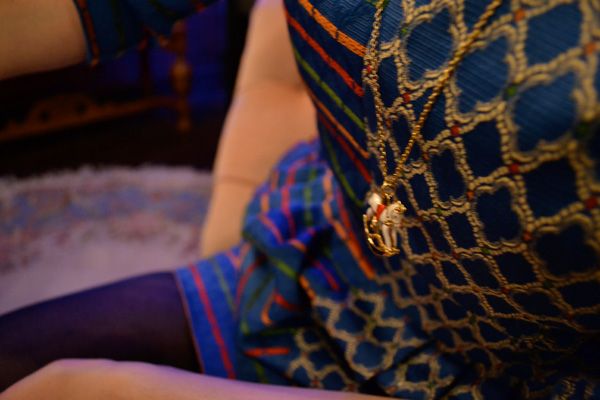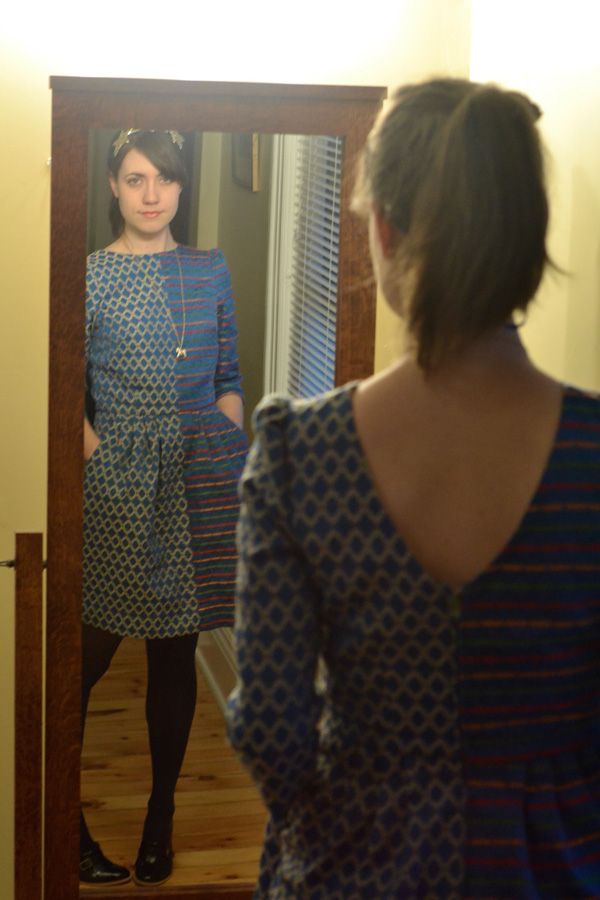 photos by Shona (and you have no idea how entertaining it is trying to take shots in a mirror and keeping the photographer out of them)
dress: Neneee, shoes: KG by Kurt Geiger, necklace: Les Jumelles, self-made star crown.