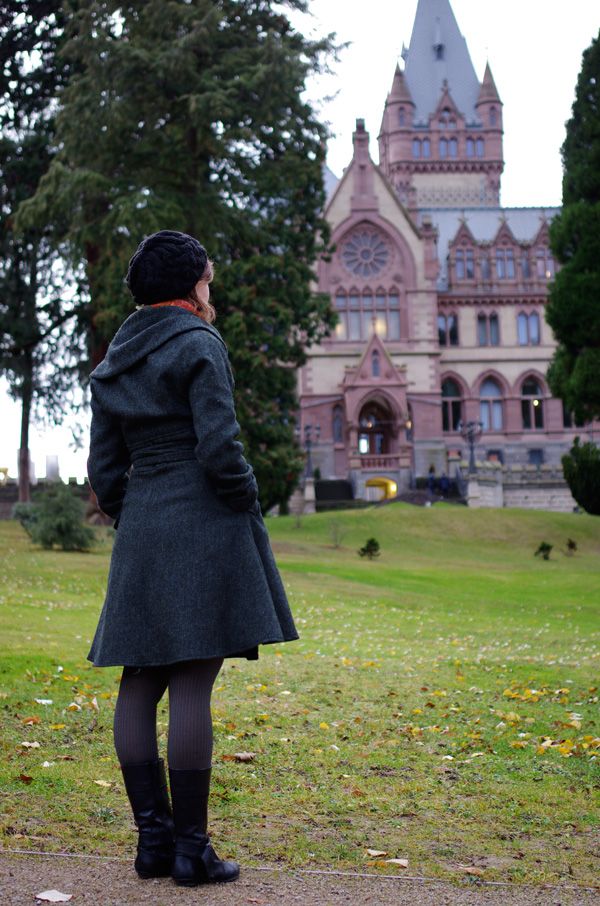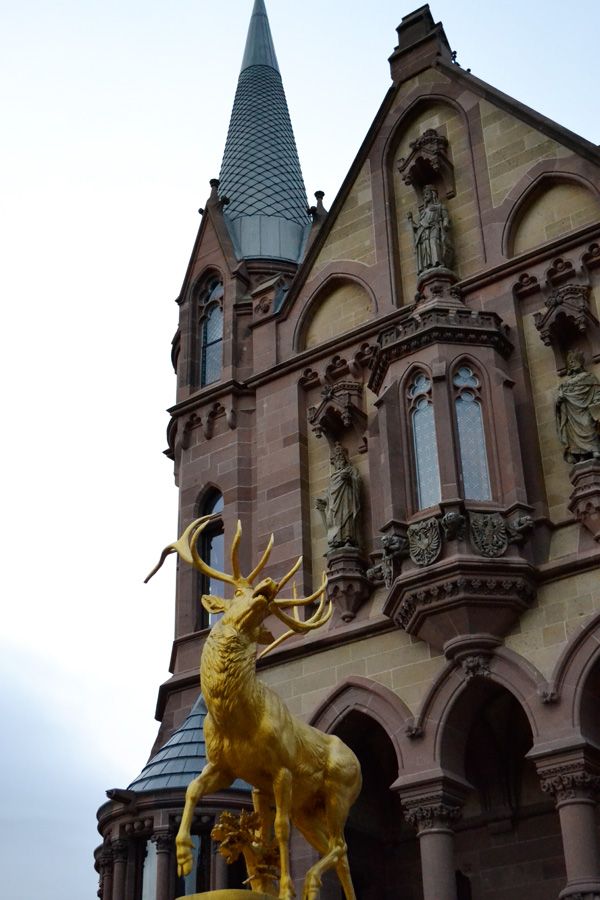 Megapost warning! Right, you've been warned... I wanted to post these photos last night, but was so exhausted from the actual day that I went to bed at 9:30!
Yesterday, Albert and I cycled 8 km down the Rhine and then climbed a near vertical hill to visit
Schloss Drackenburg
, a fanciful, 19th century, Disney-esque (sorry Germans) castle perched above the town of Königswinter. After ascertaining that there was enough closet space we made an offer and will be moving in in the new year. Joking. : ) But it was fun pretending to be an imperial lady for an afternoon, and my lovely handmade coat from Spitalfields Market in London had the requisite amount of swish for all the grand staircases.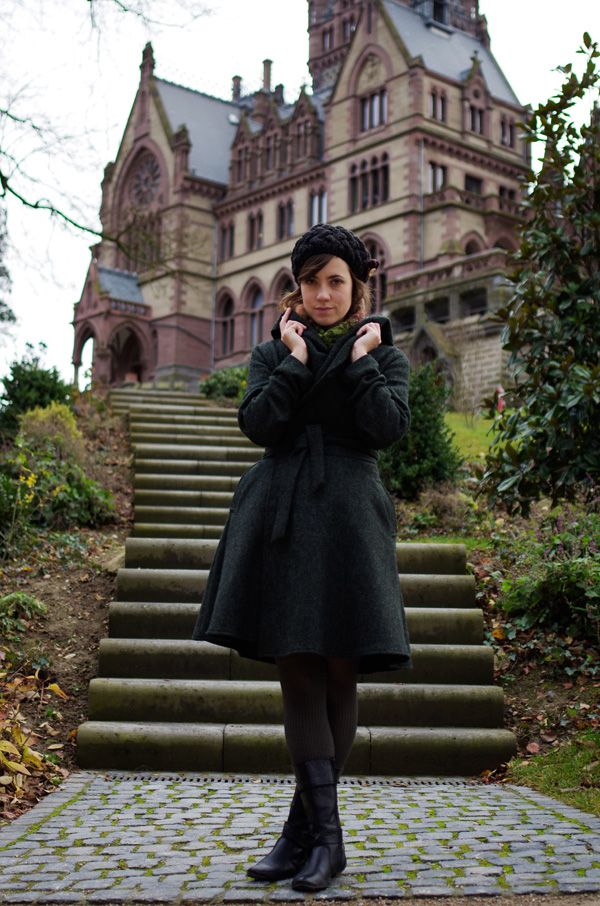 crazy personal style blogger taking her coat off...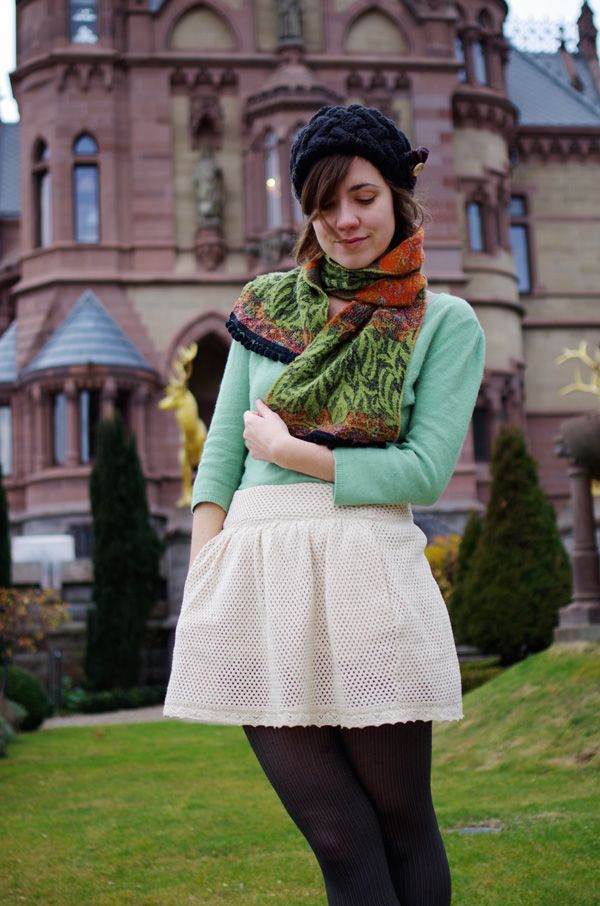 The light indoors was pretty bad for taking photos, but here's one anyways so you can see their multiple Christmas trees.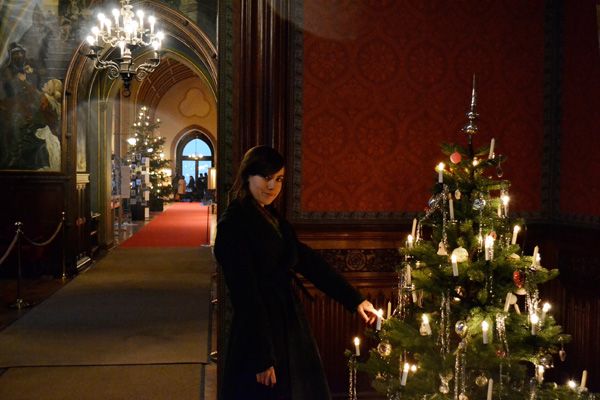 As to how I ended up so exhausted: since it was raining we tried to take the tram back, but while waiting at the station learned a new German word, "entfällt," which means cancelled. So we had to ride back for an hour in the rain and darkness, which was much less fun. On the other hand, I finally declared "I am no longer guilty for anything I have eaten or will eat this weekend." Which was just as well since we recovered with delicious Thai food (I nearly fell asleep at the table) followed by churros and Glühwein at the Christmas market in town.
P.S. Maybe my favourite picture of the day: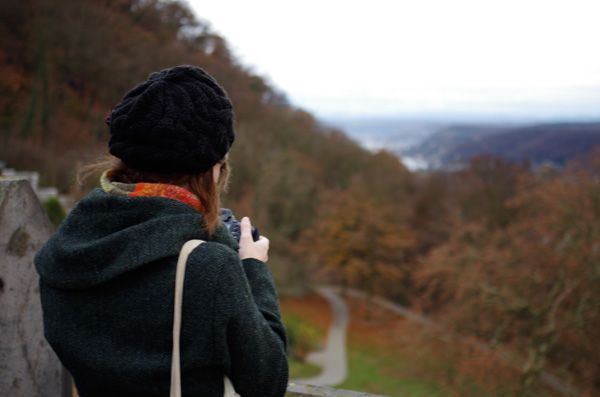 Photos of me by Albert
coat: Spitalfields market, scarf: some shop in North Vancouver circa 2006, tights and boots: gifts, skirt: Zara (last year), sweater: charity shop, hat: Desigual