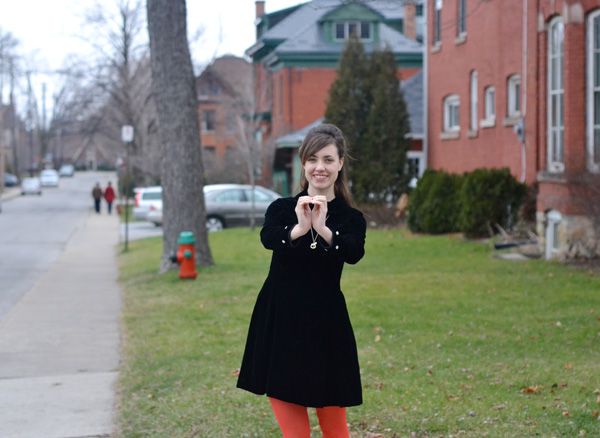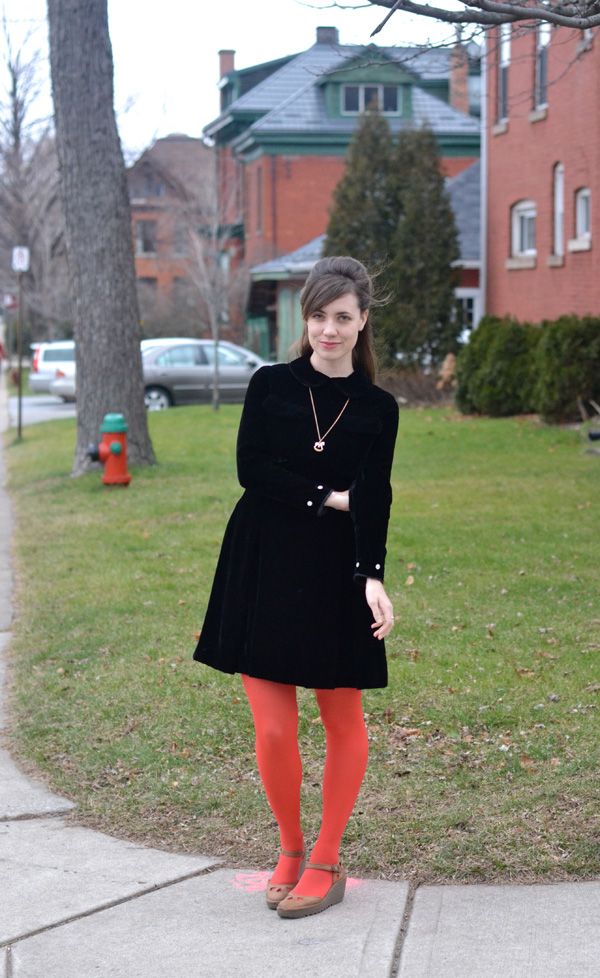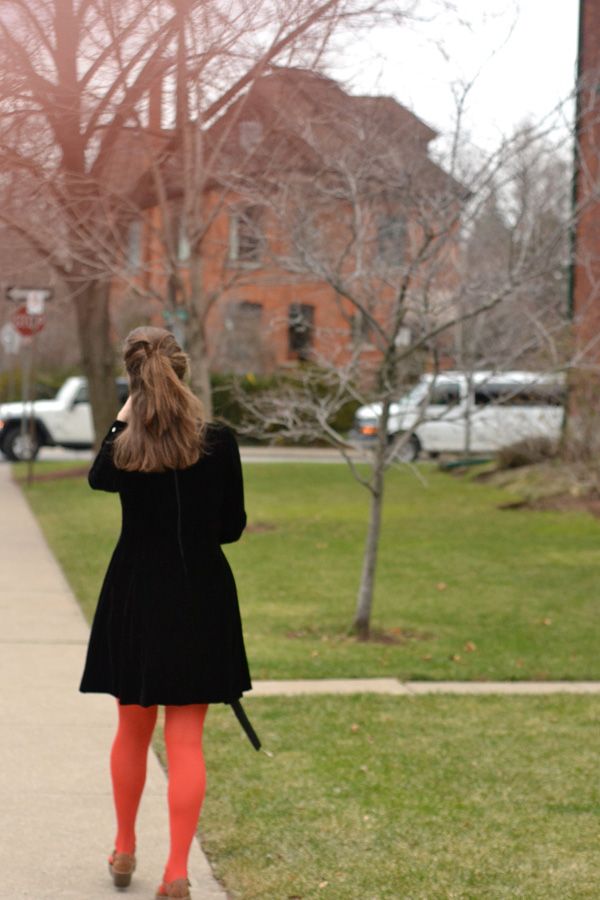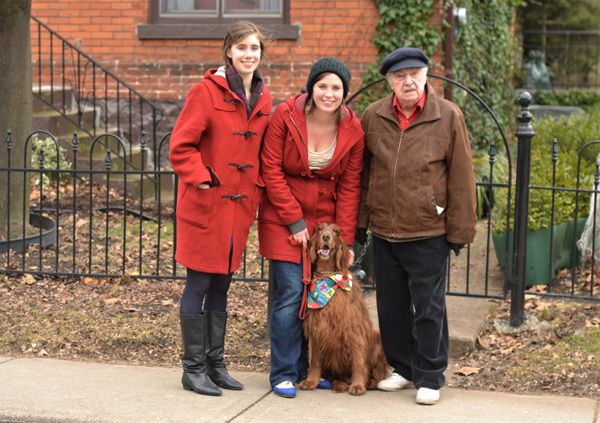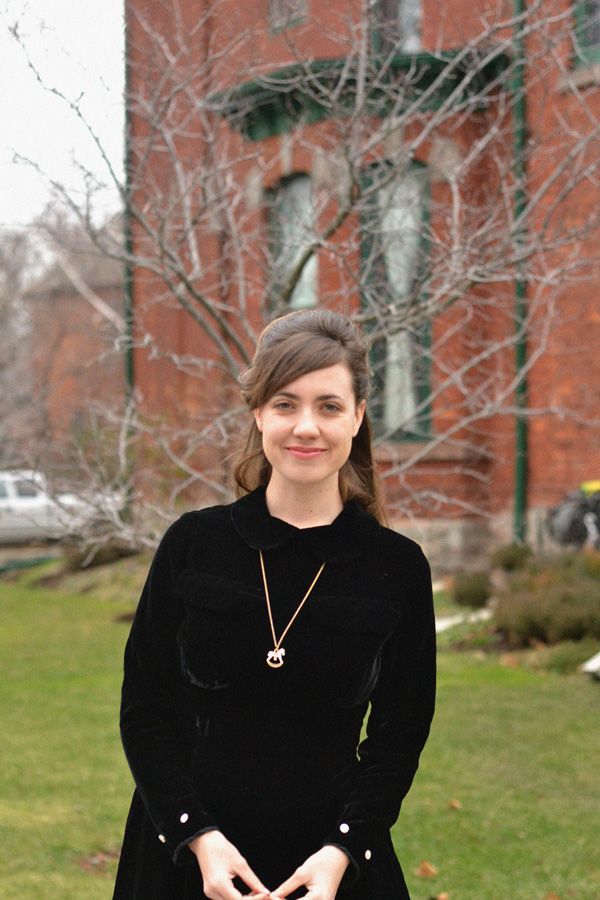 Hi all! How's everyone holding up under their respective food comas? I had a fantastic Christmas... one of those where there are many things going on at different times. On Christmas Eve we drank mulled wine around an open fire pit in the yard. We always write Christmas wishlists and then burn them... Father Christmas reads the smoke signals and knows what to get us. Then we all tried to watch the Alistair Sim version of
A Christmas Carol
from 1951 as we do every year, but passed out half way through.
In the morning we got up super early and watched a few episodes of
Little Dorrit
while opening stockings, made Belgian waffles for breakfast and then opened presents. In the afternoon my sisters, grandfather, dog and I went for a walk. No snow, sadly, but I love how Shona's pictures capture the cold grey air that I find almost as satisfying in winter. I kept cozy in my lovely 1960s velvet dress (and obviously a coat).
The day finished off with making sparkly star crowns to wear at New Years, and of course an enormous dinner! Mmmm, I'm still drooling at the memory of stuffing... and brussels sprouts.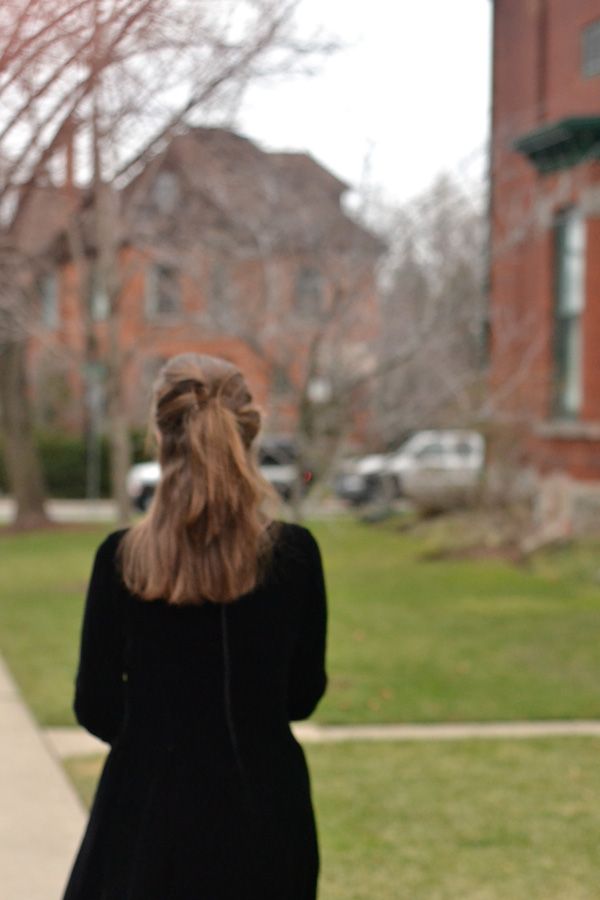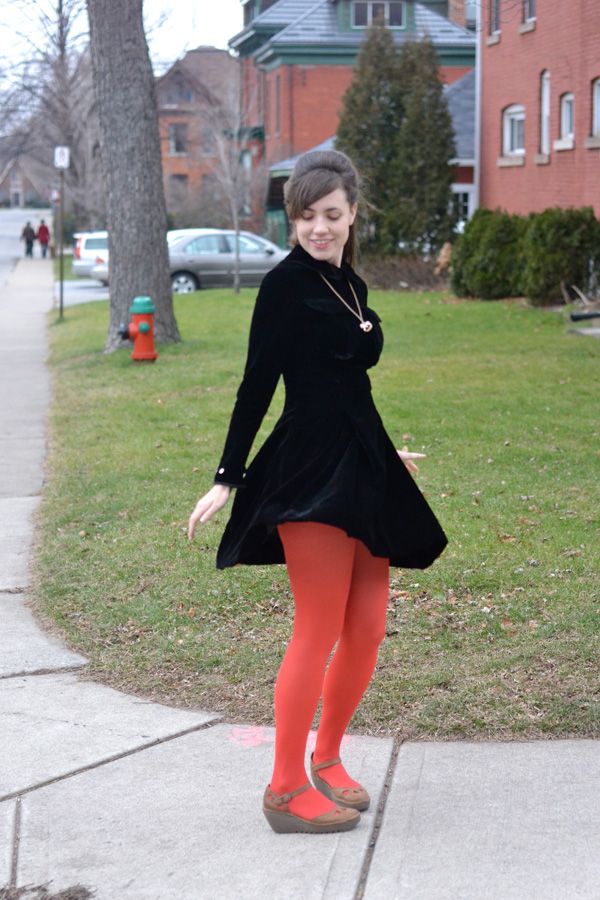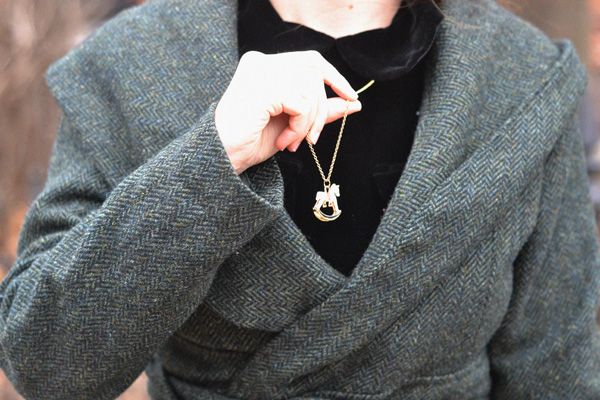 photos by Shona
dress: vintage, necklace: Les Jumelles, shoes: Fly London, coat: handmade, Spitalfields market