This was originally a guest post over at
Streets and Stripes
. I'm reposting it here because I'm kind of OCD about keeping all my blog content together!
My family live in Hamilton, Ontario these days, and on a month-long visit this August I had fun being a tourist in my home country. The day these photos were taken, there was a street fair near to our house. There was live music, stalls selling many different items, and, judging by the atmosphere, free-flowing beer. My sister and I had a wander through it. I loved this outfit, but in retrospect the parasol probably wasn't the best idea for such a crowded event: I lived in fear of taking somebody's eye out. ; p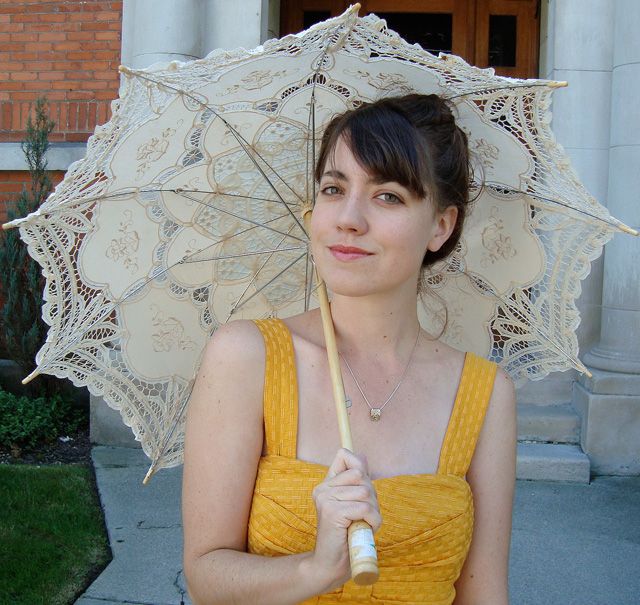 Photos by my sister and I
dress: See by Chloe via ebay, parasol: bought in Venice years ago, necklace: gift from my mother, shoes: Urban Outfitters, sunglasses: H&M
Also, for those of you living in the US or Canada, last chance to enter the
$200 Kranich's Jewelry giveaway
. It's dead easy, you've just got to choose your favourite piece from their
website
and leave a comment on my blog post. I'll be drawing the winner tomorrow night (or, more realistically, Tuesday morning). So get to it!