It's definitely time this fun little summer series was wrapped up. Perhaps I've been hanging onto it as I hang on to summer. In any case, this entry, from my friend Emily of Resplendent Tranquility, is all about the end-of-summer nostalgia. I'm always left thumbing or clicking through photos of all the best times in my life again again... but how to capture them perfectly to begin with? I love Emily's blog because it is a truly resplendent and tranquil place, and it focuses on the little details to tell a whole bigger story. Much like these delightful film-captured snippets of summer she sent me. I think I can feel the sun and instinctively know the air temperature in every one of them...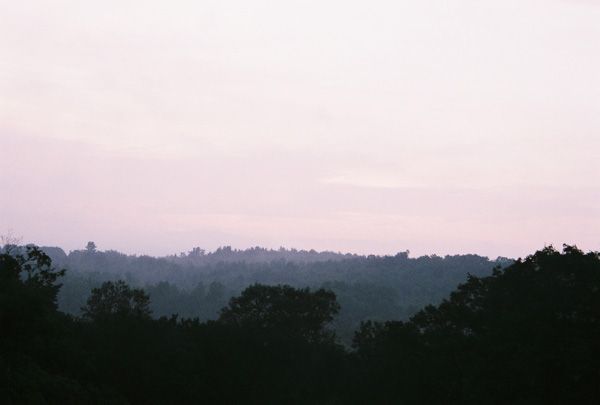 Hello! This is Emily from
Resplendent Tranquility
happy to be participating in the Summer Stories series here at Ruby Slipper Journeys. When Emily asked me to share a few film photos with all of you I set out to capture some of the serene and idyllic moments that perhaps are summer at its best. The moments you're happy to witness whether you have a camera on you or not. The moments you wish would last just a bit longer - full of enveloping heat and unmistakeable summer colors. A multi-hued umbrella against a rain-saturated sky. Vibrant and delicate wildflowers reaching toward and reflecting the sun. A foggy-pink sky at dawn. Dry grasses rolled into hay bales. It's the little things that often bring out the best in each season. Take a look around you and soak them in. With that said, please enjoy some scenes from a countryside summer.