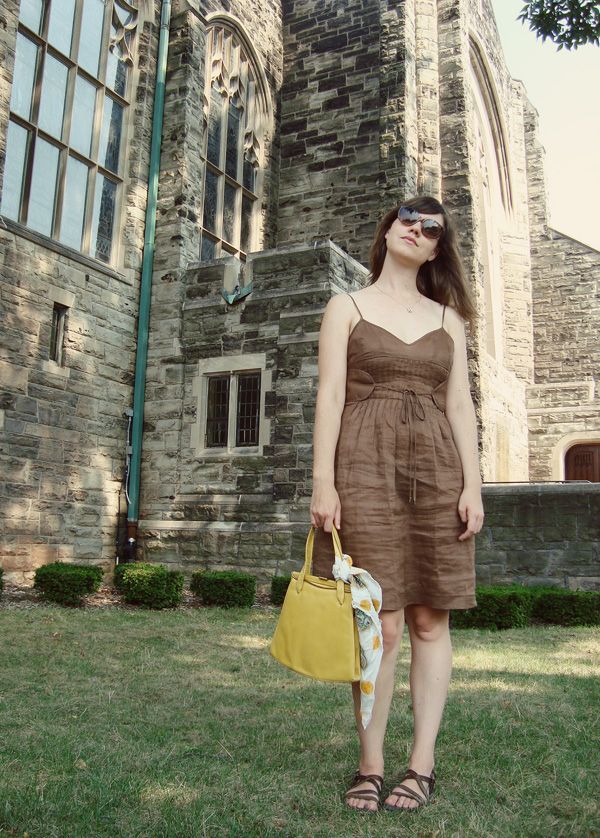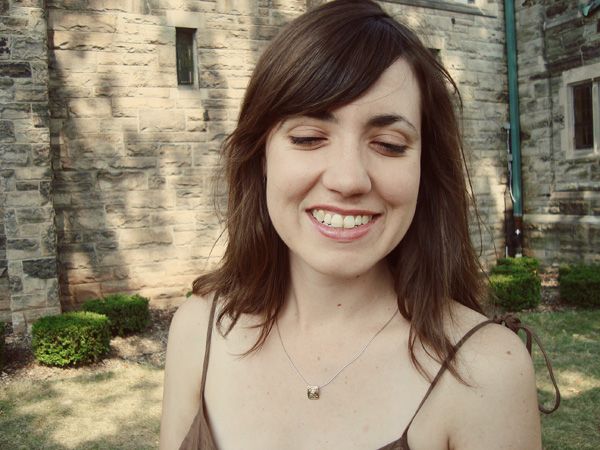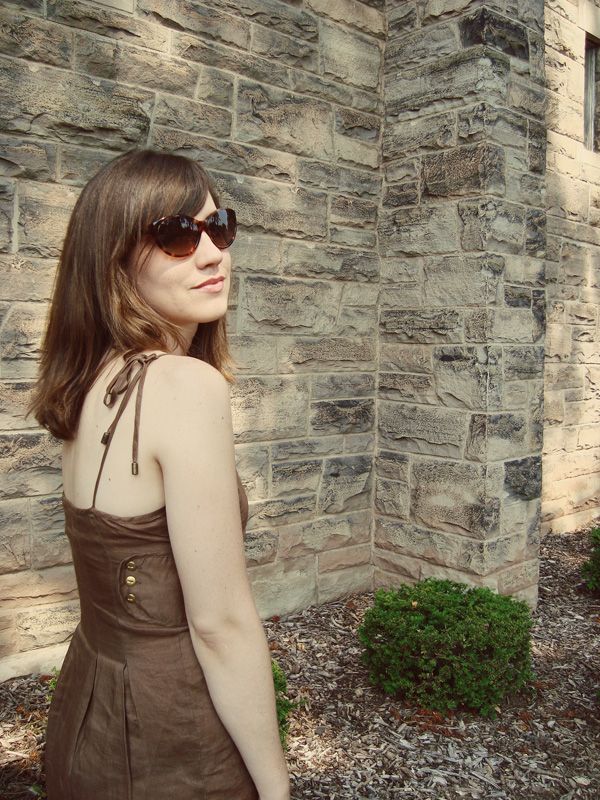 The sunshine has returned after two days of rain, my toenails are golden yellow, and I am in an implacably good mood! My sister Morna and I are going thrifting today, if we can manage to drag ourselves away from this full pot of tea... Since emailing my thesis in yesterday, life has consisted of: breakfast with Baileys, dog walks with my sister, my parents and I co-buying me a camera for my birthday, and perogies with copious amounts of wine for dinner! Morna and I watched
The Wind that Shakes the Barley
last night, which, while an excellent movie, kind of makes you want to go and slit your wrists afterwards. So some lighter fare is on the agenda tonight!
I rescued this bag from a box. I know some of you have been saying I find a lot of things in boxes... well, I come from a family of confirmed packrats, and we've also just moved across the country, so there are a lot of boxes around. The most exciting part of this look is actually the sandals, which my mom had hand-made in the seventies. Except the shoe-maker took a dislike to my mom, although he quite fancied her cousin. Accordingly, the cousin's shoes fit perfectly, but my mom's have always been too small on her. Forty-odd years later, they fit me perfectly, so all's well that end's well!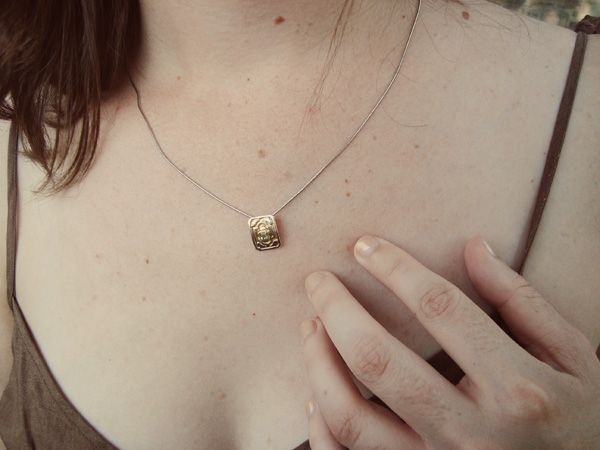 My mom bought me this lovely Celtic-inspired peridot necklace for last year's birthday, but just gave it to me a few weeks ago, since we hadn't seen each other before.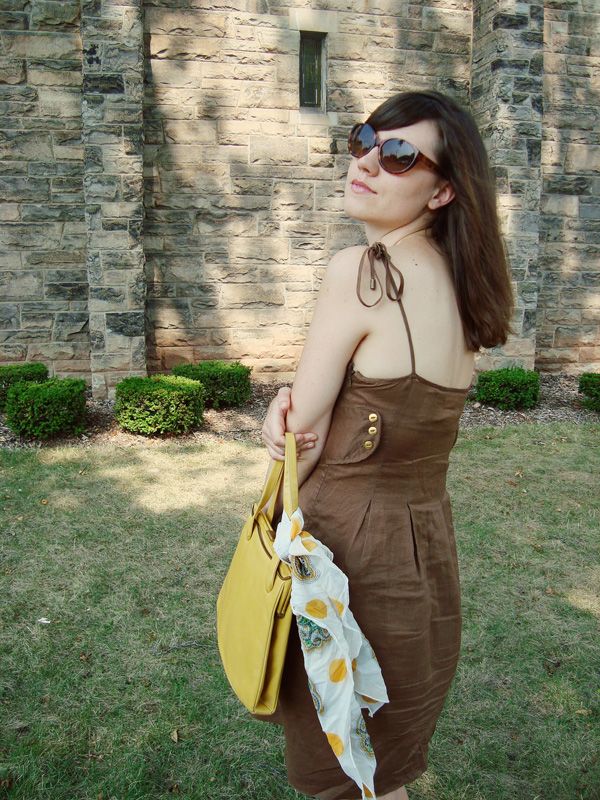 Enjoy your weekends, everyone!
Photos by Shona
dress: Killah (old), shoes: custom-made vintage, necklace: gift from my Mom, bag: stolen from a box, scarf: vintage, sunglasses: Lucky brand